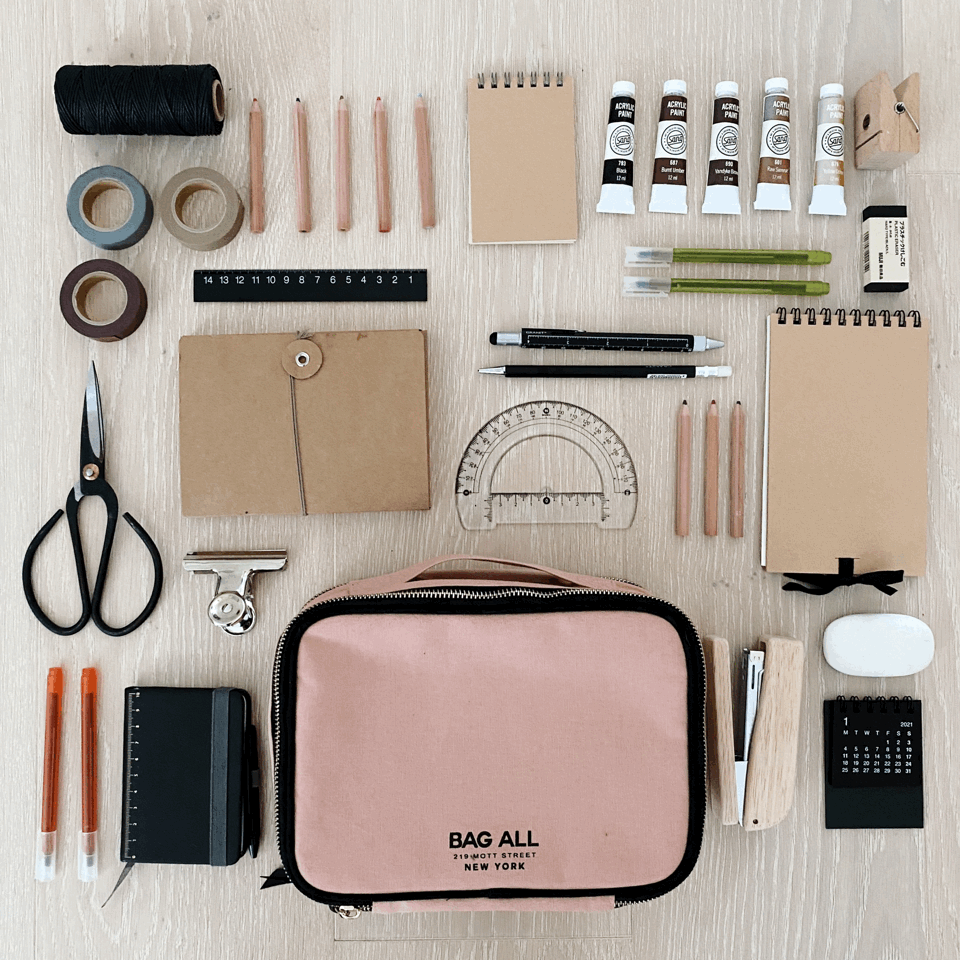 WE ARE PLEASED TO SHOW YOU OUR NEWEST ADDITION: THE DOUBLE SIDED CASE, AVAILABLE IN BLACK AND PINK!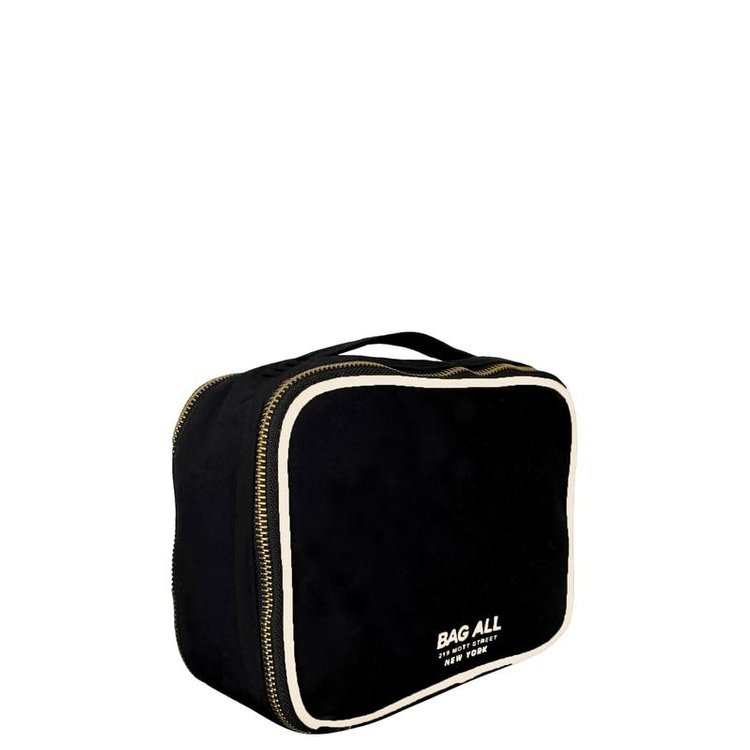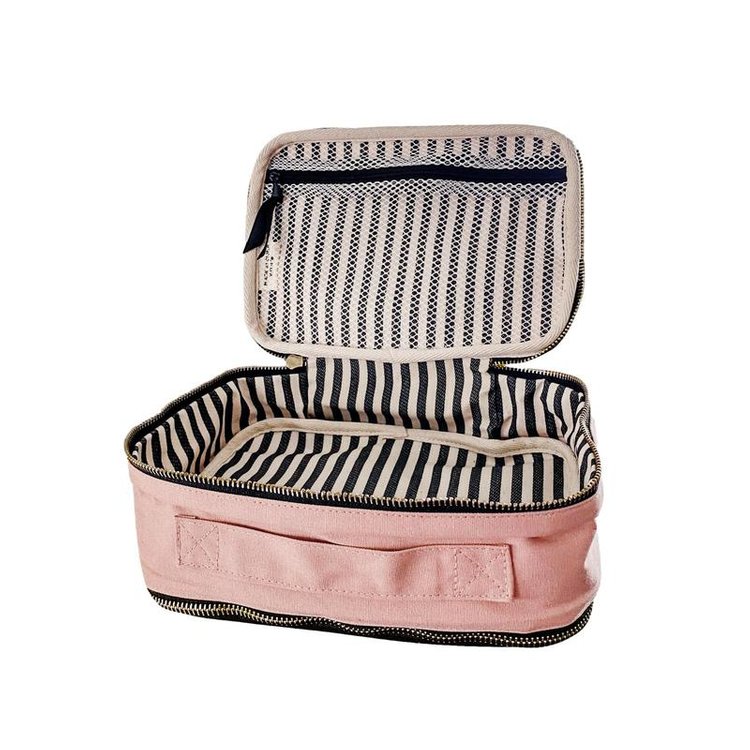 Now you can carry more of your favorite items from your precious craft tools, sewing kits, or the school/work supplies - no limits to whatever the items you would love to store!
There is a pocket and multiple straps to keeps the brushes or your stationeries supplies hang independently on one side of the case and a transparent mesh net with a metal zipper for preventing items to slip out on the other side of the case. So, your items inside will not be messy after bumps around.