When shopping online, we all have questions once in a while. Below, we have compiled the most frequently asked questions. If you don't find your answer, please contact us.
All orders from Bag-all.com are packed and shipped from our store on Mott Street in New York. We always pack and ship as quickly as we can! Unfortunately, when it comes to shipping things can happen along the way. Once we have lovingly packed the order, we hand the package over to the third party carrier of your choice.
At check out you will get to decide which carrier you want to use, and how quickly you want your order.
However, during holiday season especially, there can be delays. We are very sorry about this, but once the package has left the store there is no longer anything we can do about the pace of shipping.
Please note that there currently are delays with USPS shipping within the United States. If you are in a rush, choose a different carrier

If you choose USPS, keep in mind that the package may be left outside your door or by your mailbox. If you are worried that your package may get lost, please choose another shipping option with a signature. Also, consider adding the affordable insurance option with Route that we offer at checkout. If your package gets lost or damaged with USPS or any other third party carrier, Bag-all, can unfortunatley not file a claim in your name, this will need to be done by yourself, nor can Bag-all replace the items in this circumstance. If you do have the Route insurance a claim can easily be filed in their app.

For International orders, please note that if you choose the USPS option, your package can only be tracked to the US border. Once your package leaves the US, it can no longer be tracked. If you choose the USPS option, Bag-all is not responsible for your package after it has left the US. Meaning, if your package gets lost outside of the US, we will not refund or replace it. To insure that you can track your package all the way to your door, please choose the Fedex, DHL or UPS option. Local customs and taxes may occur on International order. These fees are paid by the customer directly to your local customs. Please check what the rules are in your county before ordering.

If you are located outside USA, please check if there is a Bag-all store closer to where you live. Ordering from a local Bag-all ensures quicker deliveries and can help avoid custom fees. Bag-all has stores in New York, Paris and Stockholm, and office in Kuwait with local websites.
If you wish to make a return or an exchange, please email storenyc@bag-all.com with your name, order number and inquiry.
You have 30 days from the delivery date to request an exchange and 14 days from the delivery date to request a refund. Your original shipping cost will not be refunded.
*All monogrammed items and items on sale are final sale and cannot be returned or exchanged.
A quick heads up: to make a successful return, we just need the item(s) you are returning in new, unused condition and in their original packaging.
For refunds, we will send you a prepaid postage label. You will be able to download and print this. There is a flat fee of $10 for return shipping and handling; it will be deducted from your total refund amount.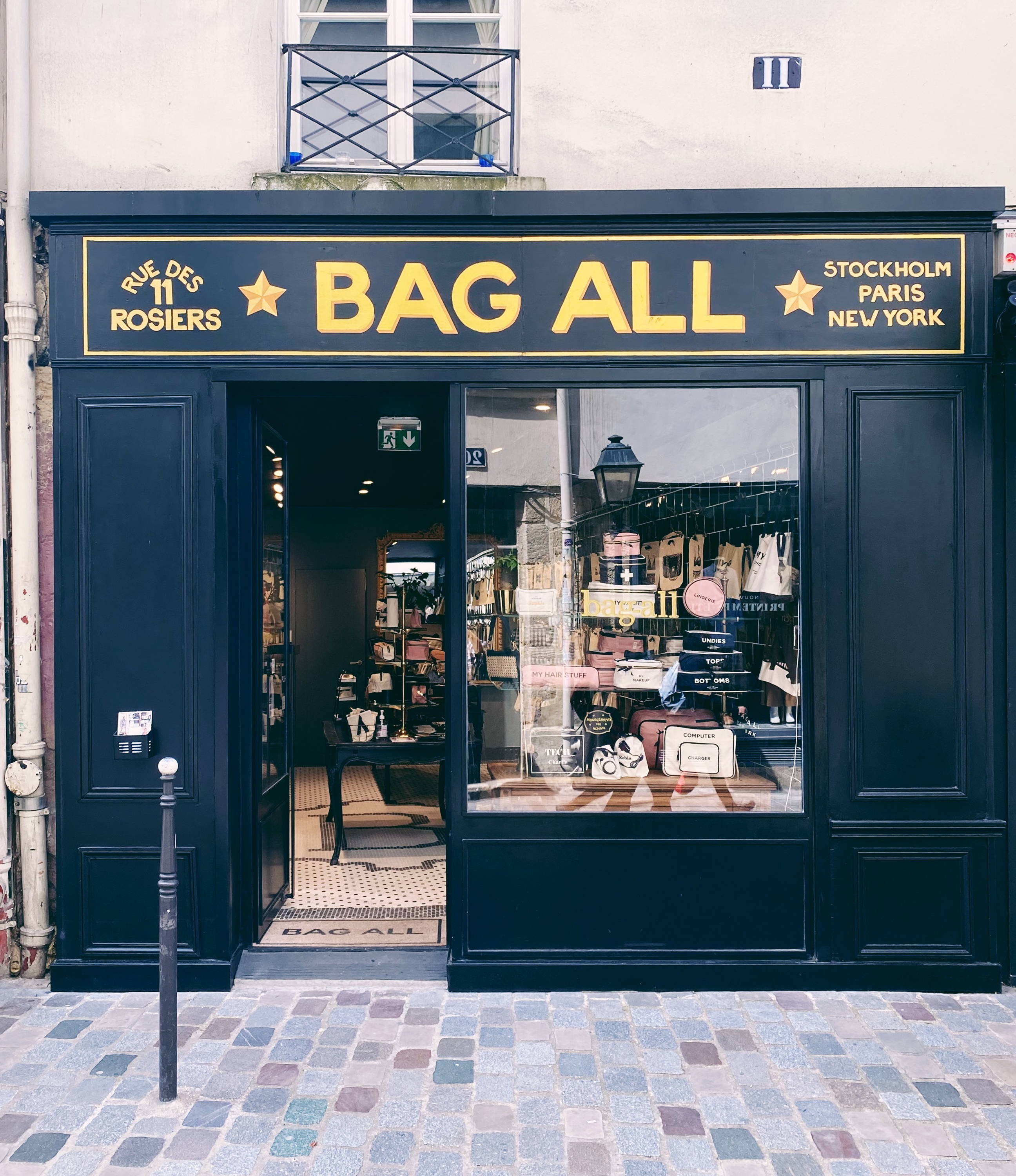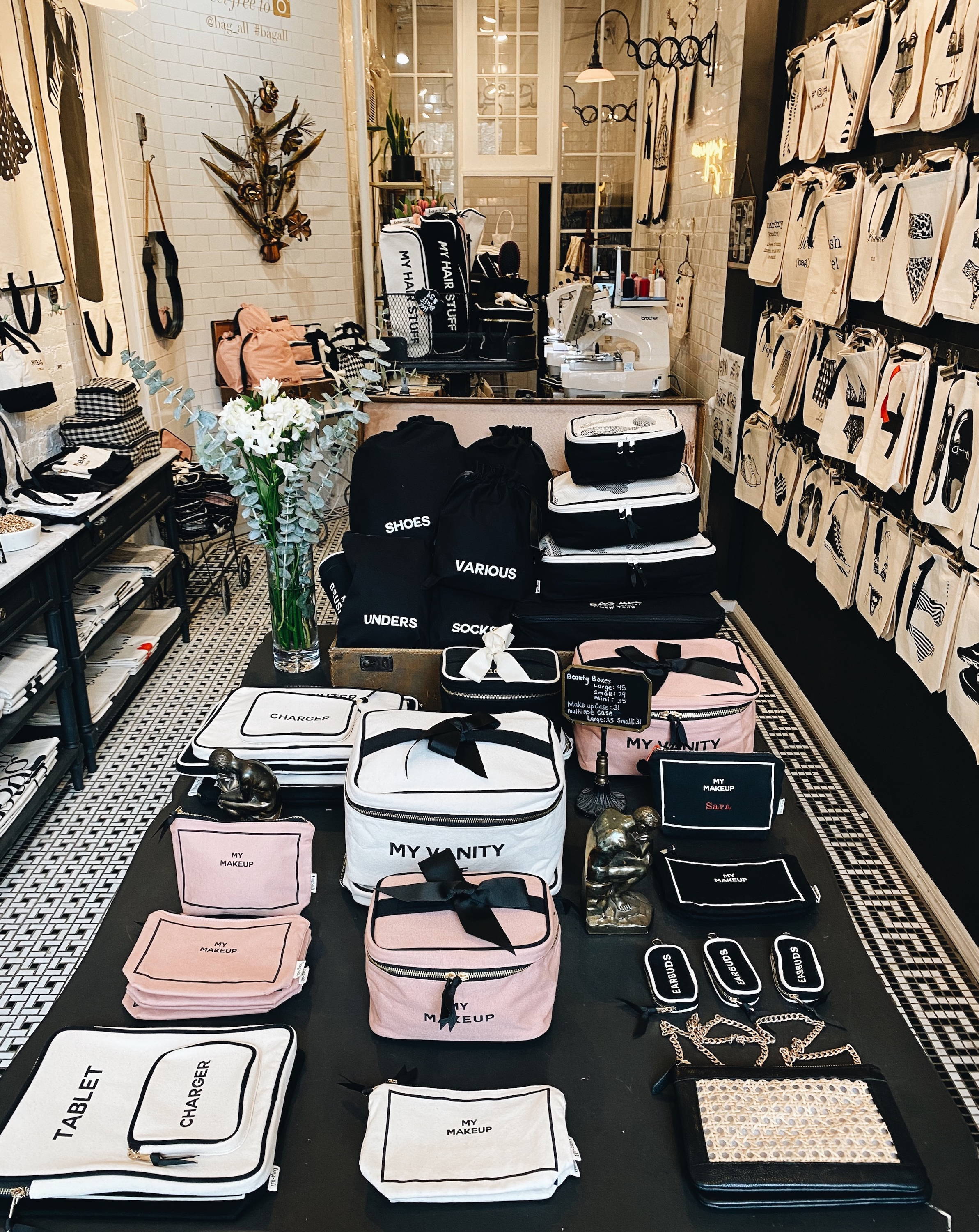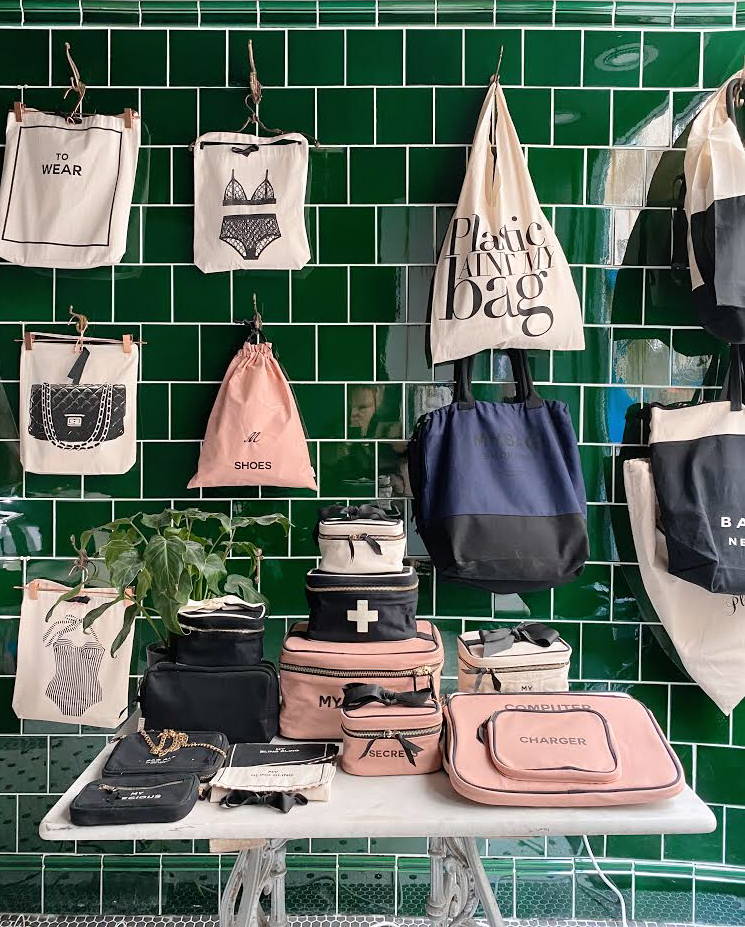 FREQUENTLY ASKED QUESTIONS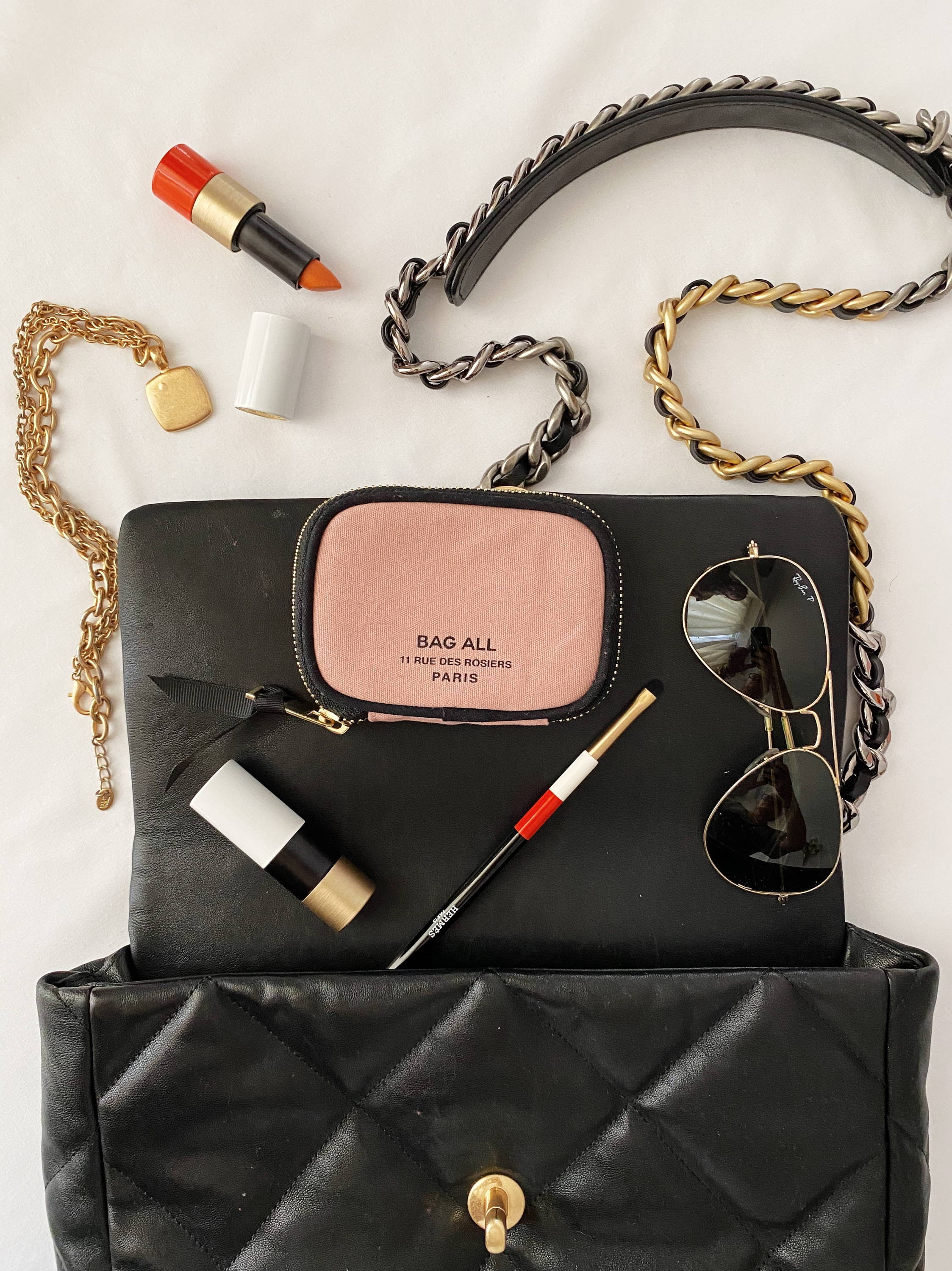 ORDERING A GIFT FOR SOMEONE ELSE?
When ordering a gift, be sure to enter your email address to receive all summary information, but enter the recipient's name and shipping information.
If you also want to include a handwritten note, email us at storenyc@bag-all.com with what you want the note to say and reference to your order number.

We can help you make bags in various sizes, colors and designs. For more information about how to order customized bags, CLICK HERE. The minimum for custom printed bags are 300 pieces.
If you want to personalize just a few bags we offer monogramming, ribbon changes and other add-on items. Read more HERE. There is no minimum for personalizing bags with monogram.
We pack and ship 7 days a week. Most likely, your order will get packed within 12-24 hours of you placing your order. Once it is packed and ready to go, you will get an e-mail with a tracking number.
The orders are picked up daily Monday through Saturday.
If you have not received your tracking information and it has been over 2 business day, please contact us at
1 - 800 - 212 1301 or at storenyc@bag-all.com.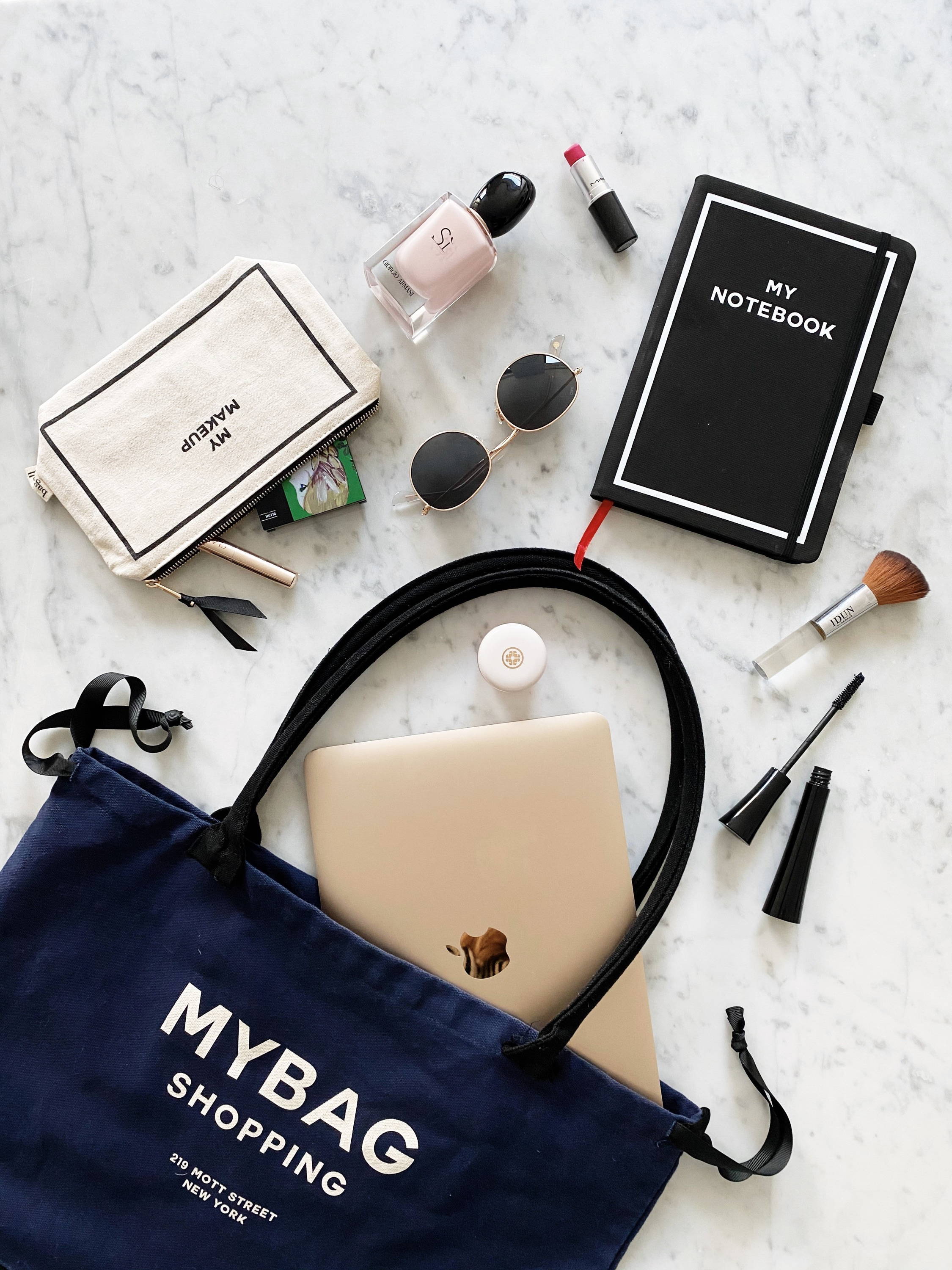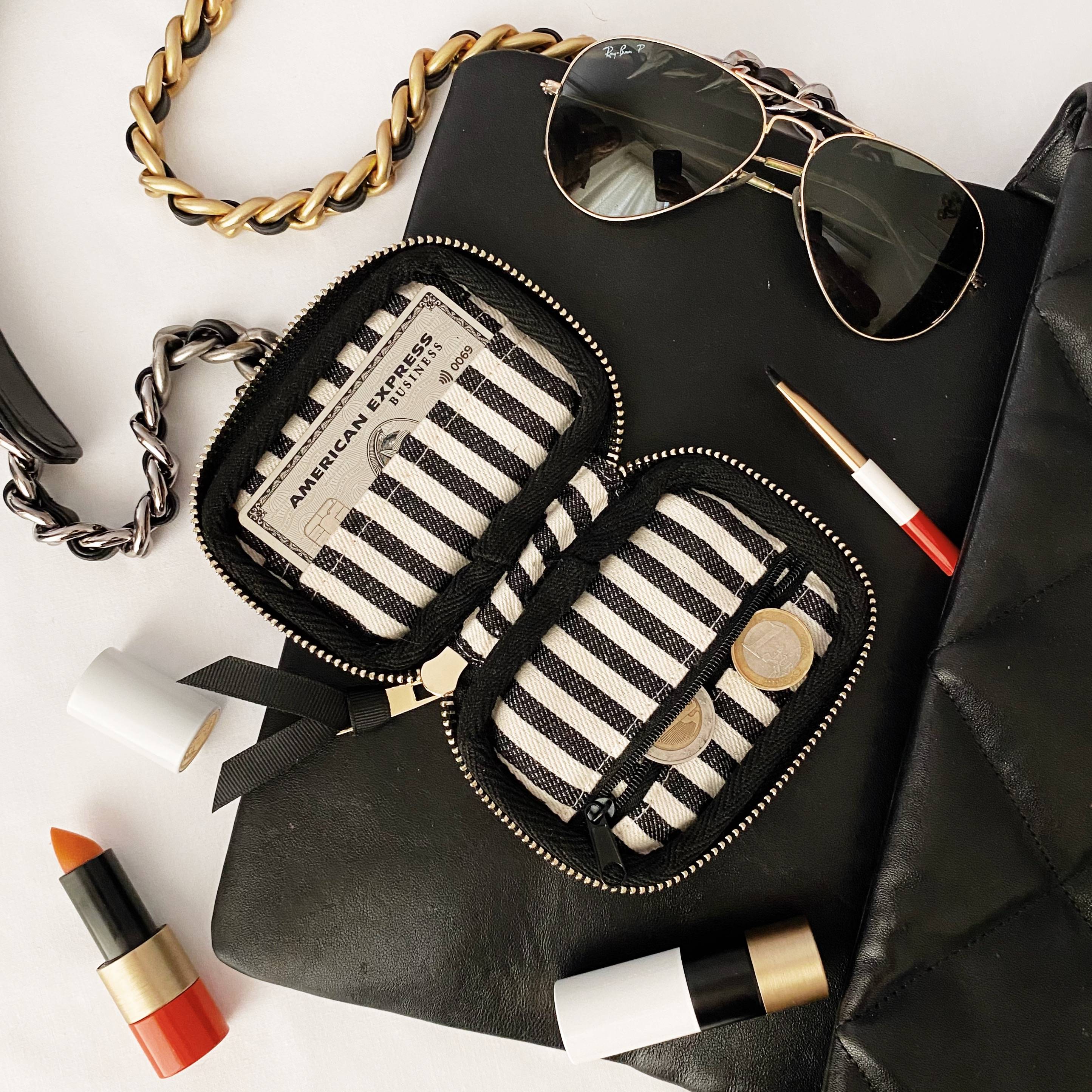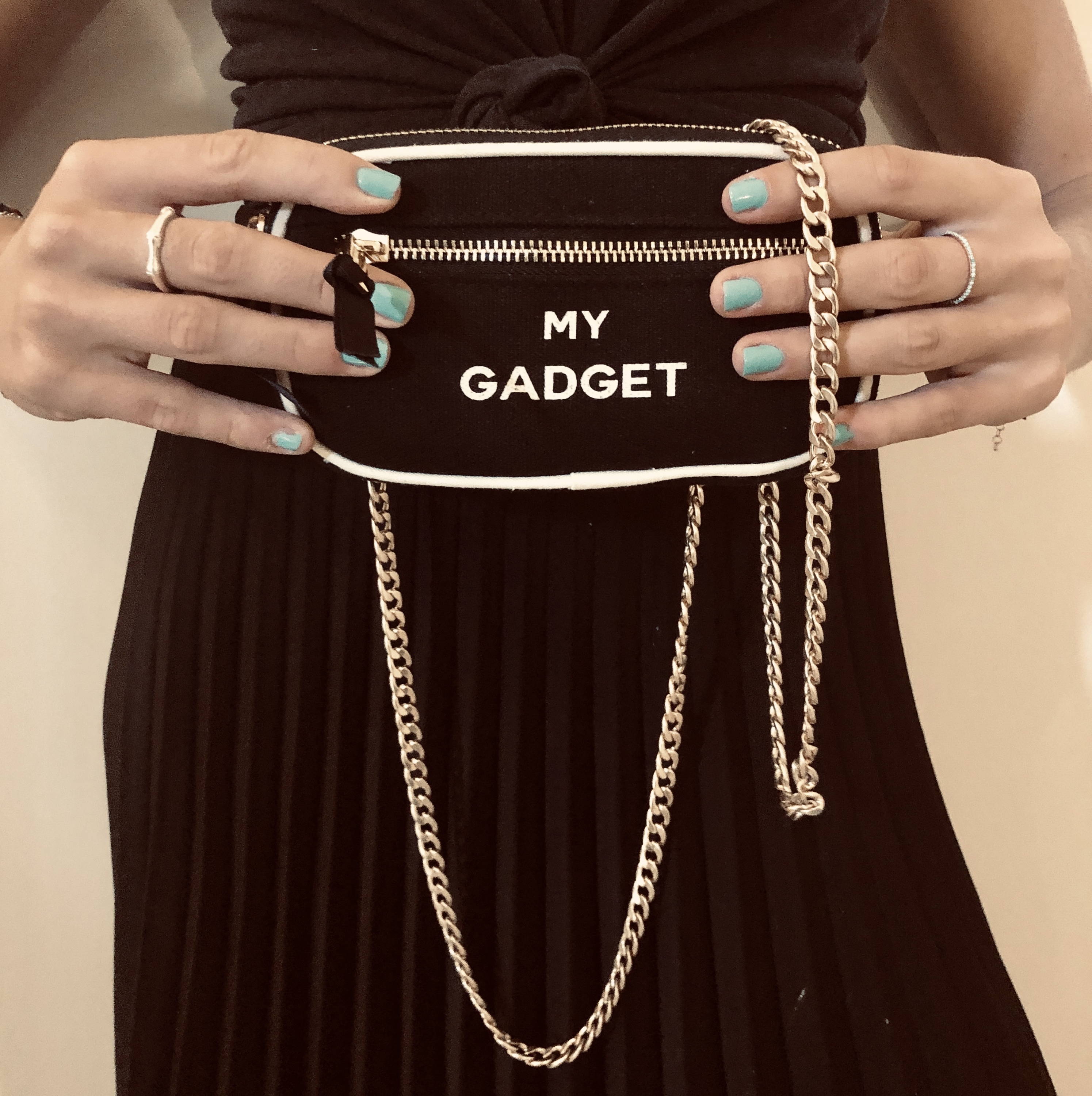 WHAT ARE MY PAYMENT OPTIONS?
We accept PayPal, Visa, MasterCard, Discover, American Express, and Afterpay.
When using Afterpay, you are given the option to split up your payment in 4 interest free installments.
The first installment is due on the day of the purchase and the following installments are collected every two weeks. In 6 weeks, your order is paid off in full.
As long as the payments are made on time, this service is interest free.*Terms and conditions do apply.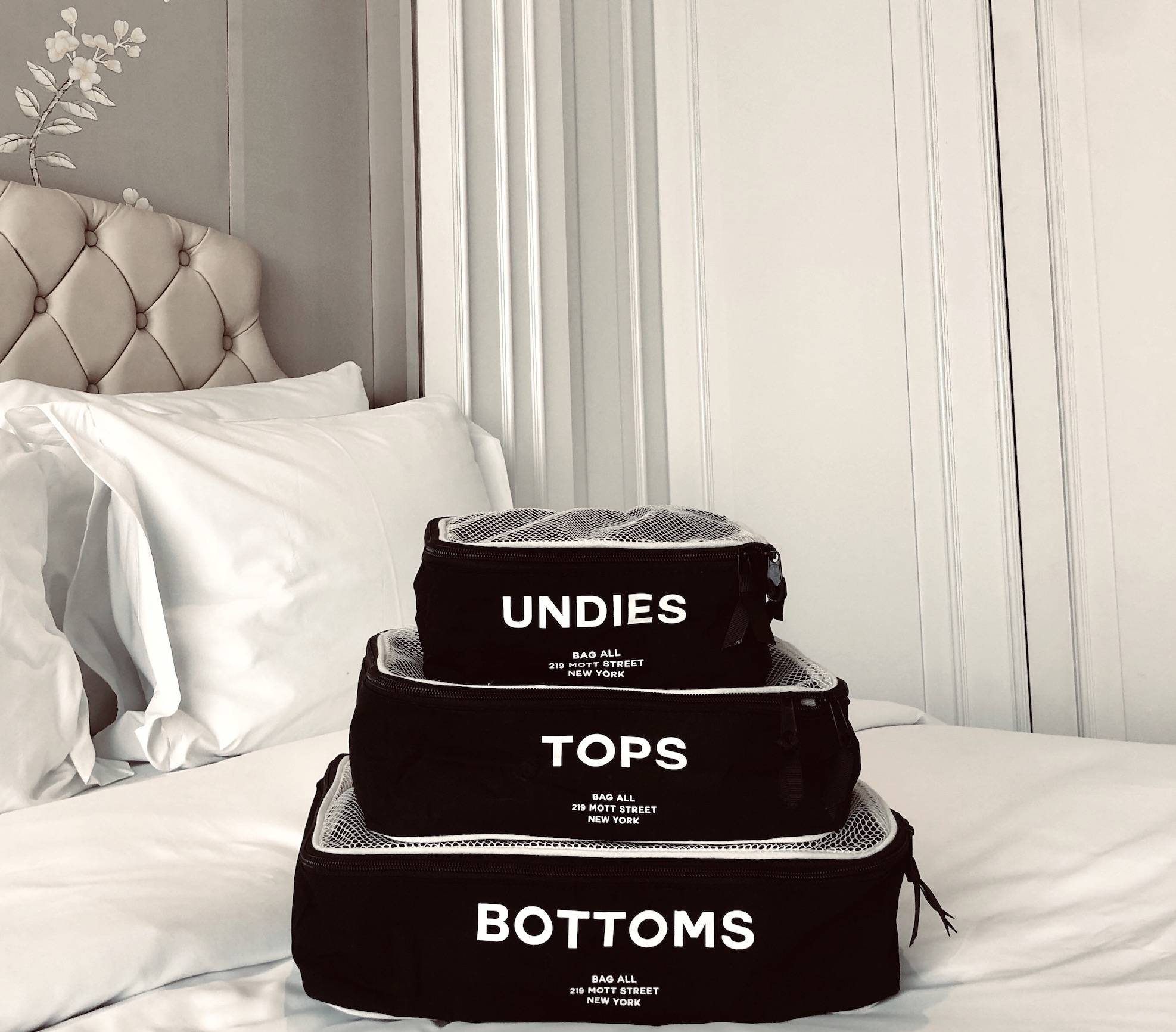 Since we ship your order within 12-24 hours please e-mail us at storeynyc@bag-all.com as quickly as possible if you need to change your order. We will always do our best to make sure you'll get what you need.
When ordering from a country outside USA, local customs and taxes may occur. These needs to be paid by the customer. Please check with your customs before ordering to get information on local fees.
International packages will typically take 8-17 working days to arrive to their destination when choosing the cheapest option: First Class International Package with USPS. Please note that if you choose this option Bag-all unfortunately cannot be responsible for your package after it has left the US. This is due to the fact that we cannot track it.

To insure you can track your package all the way to your door, please choose the trackable DHL, Fedex or UPS options. With all trackable options, Bag-all will be responsible for the order until it is in your hands. If something happens along the way we will refund or replace it.
Please feel free to email us, storenyc@bag-all.com, or give us a call 1 800 212 1301 if there is anything we can further assist you with.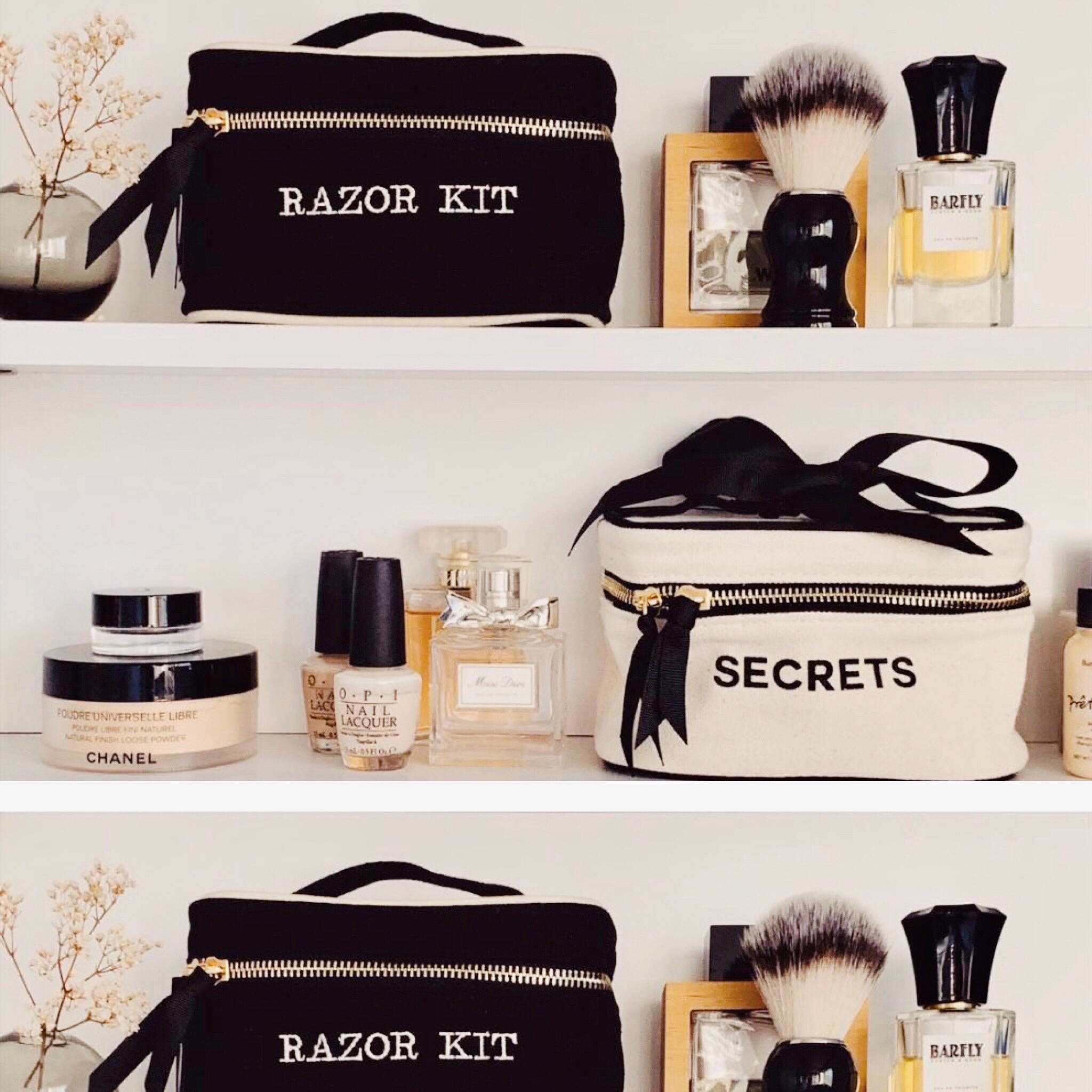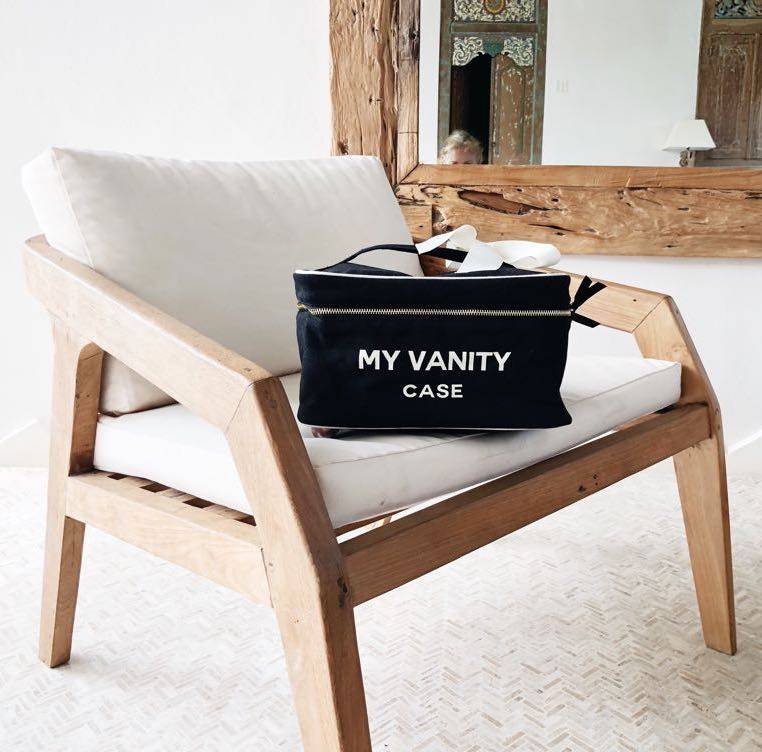 WHAT ARE THE SHIPPING OPTIONS?
At check out you will get the option to choose which shipping method you prefer. You will see the shipping prices and expected delivery time after you have provided your address.
But don't worry, you are not committed to purchasing anything until you press the Pay button.
Bag-all's gift bags, tote bags, organizing and travel bags should be hand washed or machine wash on cold. My cases collection and World traveler totes should all be spot cleaned. Tip! Baby wipes are fantastic to use for removing stains.
All bags should air dry flat and be ironed on low heat on the opposite side of the print. Store the bags flat with the bottom folded between uses so the bags are ready to be used – and reused – over and over again.
If you would like to work at Bag-all please send along your resume and a personal letter to info@bag-all.com. We are always looking for new talent to grow together with us.