Bag-all's journey began in 2013 when Swedish stylist Jennifer Wesslau embarked on a mission to make a positive impact on the environment. Her small apartment in New York City served as the incubator for her vision. Fueled by an unwavering passion for design, sustainability, and entrepreneurship, she aimed to raise awareness about the vital concept of reuse, marrying enduring quality with timeless aesthetics.
Bag-all's story is a testament to the organic growth of a business that's firmly rooted in its values. Unlike many, we didn't rely on financial backing from investors; we built our brand one bag at a time. This unique approach allows us to remain steadfast in our commitment to sustainability and ethical principles, prioritizing these over the pursuit of maximum profits. We are proud to uphold this authentic and old-school spirit in everything we do.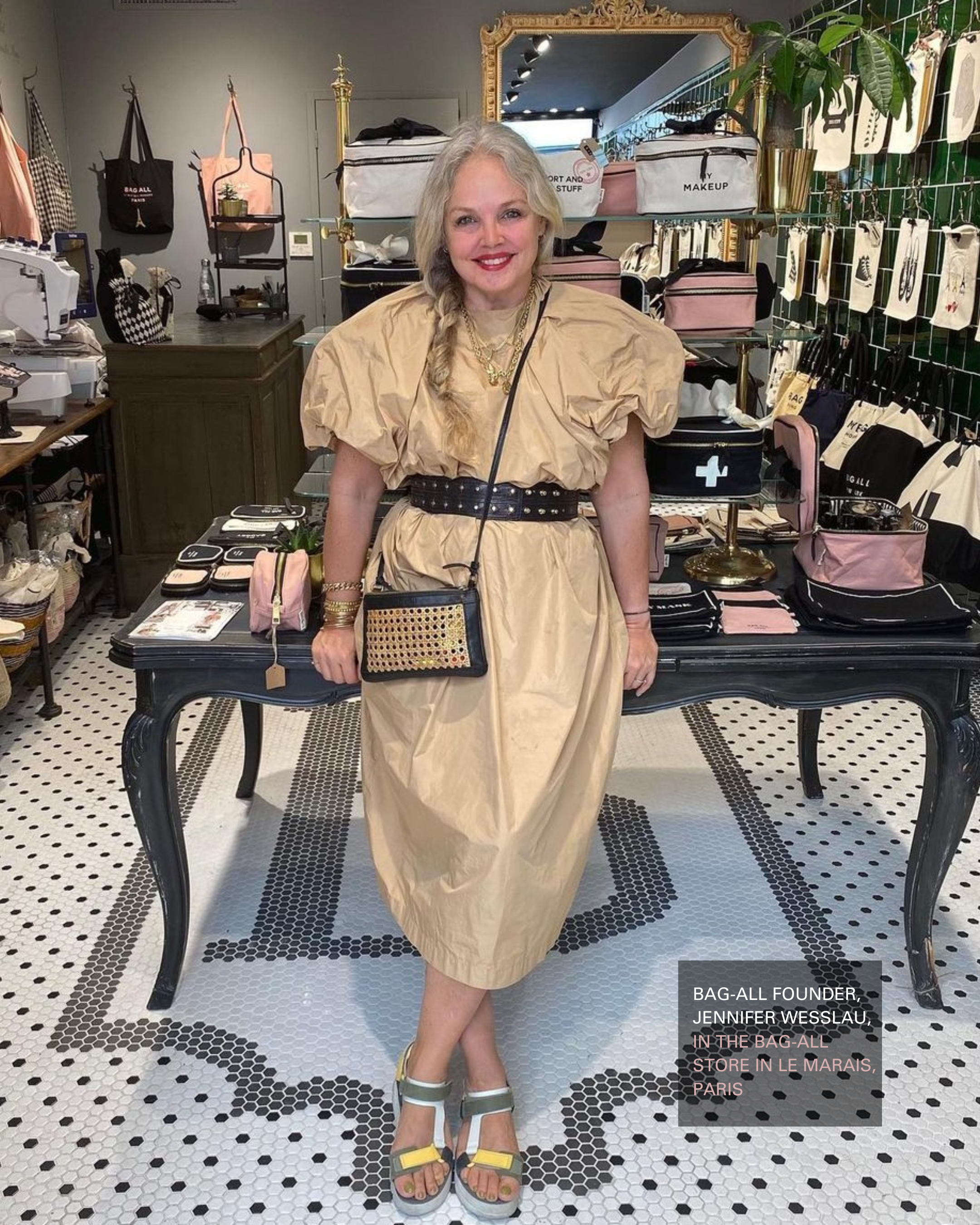 letter from our founder
Thank you for taking an interest in Bag-all - it truly makes me so grateful!

The inception of Bag-all was driven by my desire to embrace entrepreneurship while making a meaningful contribution to the environment. It all began with our reusable fabric gift bags, meticulously designed to stand the test of time and be cherished by generations. Our mission was clear: to replace traditional, environmentally harmful wrapping paper, the production of which comes with a significant ecological cost.
As the journey unfolded, I noticed something remarkable. Friends and loved ones, inspired by the versatility of the gift bags, began using them to organize their belongings. And thus, the line of organizing bags was born, springing from the creative spark ignited by my very own community.
What began as a humble dream has blossomed into an extraordinary and innovative enterprise, known as Bag-All. Our mission revolves around crafting trendy and elegant bags and cases designed to cater to your needs in organization, travel, and gifting. Whether it's storage solutions, travel essentials, gift bags, totes, laundry management, or garment protection, we've got it all.

Moreover, our products are not just about style and utility; they're also committed to sustainability. We encourage you to reuse these items, reducing waste and making a positive impact on our environment. Together, let's change the way we view and handle everyday products.
xx Jen
Welcome to Bag-All
Discover our products
SHIPPING "WAREHOUSE" Brooklyn, New York
All orders are lovingly packed and shipped by our amazing team in Brooklyn, New York. All orders are packed in compostable, plastic-free mailers which are made from mushrooms - saving tens of thousands of plastic bags from being used every year. 
Read more HERE.
product
All of our products are made from: 100% natural cotton or recycled nylon. Grosgrain ribbons are made from 100% recycled PET-bottle. All prints are made with water-based, eco-friendly colors. 
We are proud of the high quality of the products we produce - our products are made to last for a long time so that you can reuse them over and over again, reducing waste.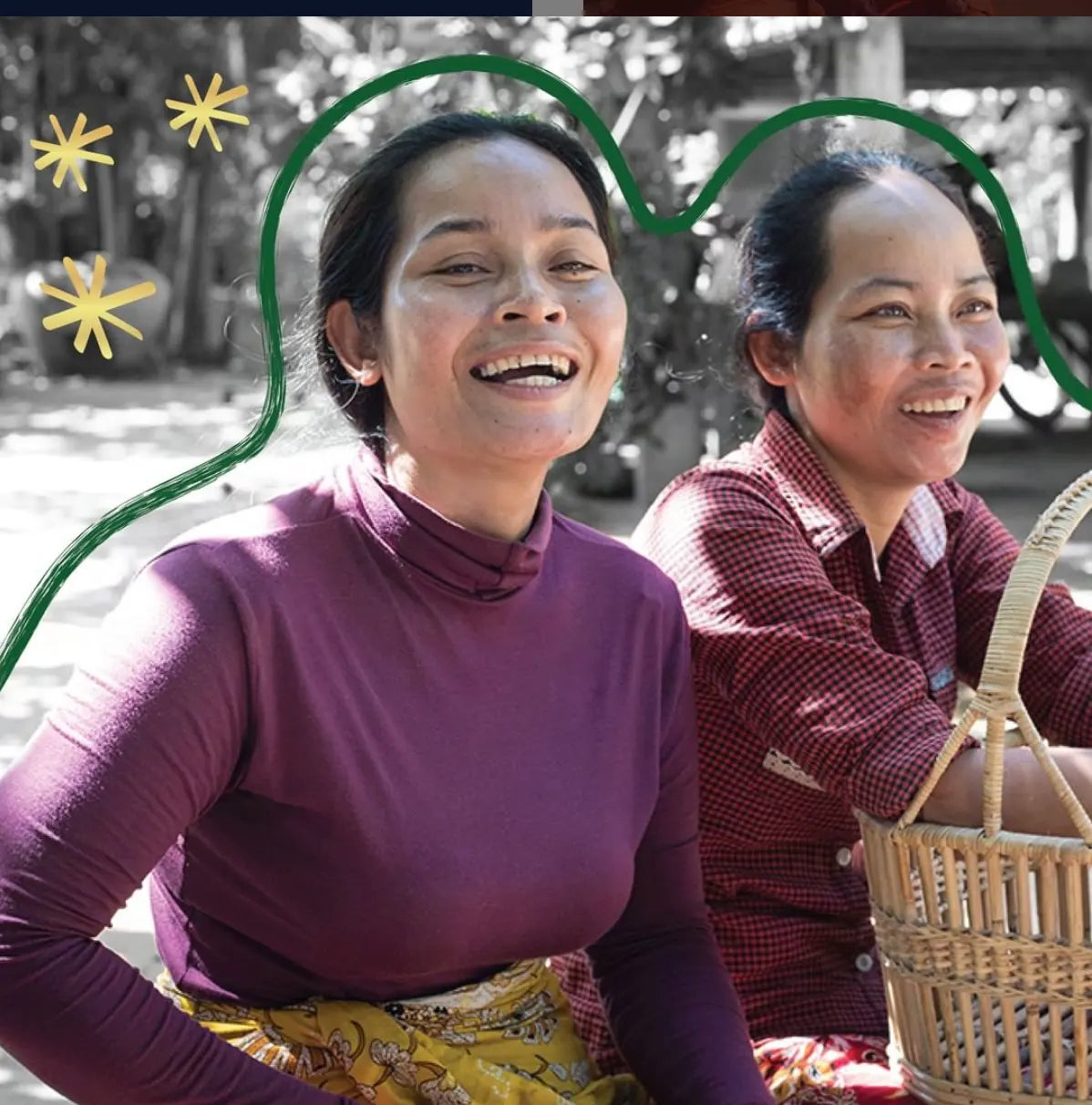 SUSTAINABILITY & GIVING BACK
At Bag-all, we follow our passion and aim to give back to those most in need.
So far we have made 350+ micro loans to female entrepreneurs around the World. Changing the lives of thousands of women and children.
We also plant trees through Onetreeplanted.org
Read more HERE.