This store has a really special place in our heart. Our very first flagship store in New York is located in 219 Mott Street, right between Prince Street and Spring Street in Nolita. We absolutely adore our little gem of a store, which lies between right between Prince Street and Spring Street in Nolita. This area is really well worth a visit with its many lovely restaurants and small shops. Once you enter the store you will feel the vintage and antique vibes.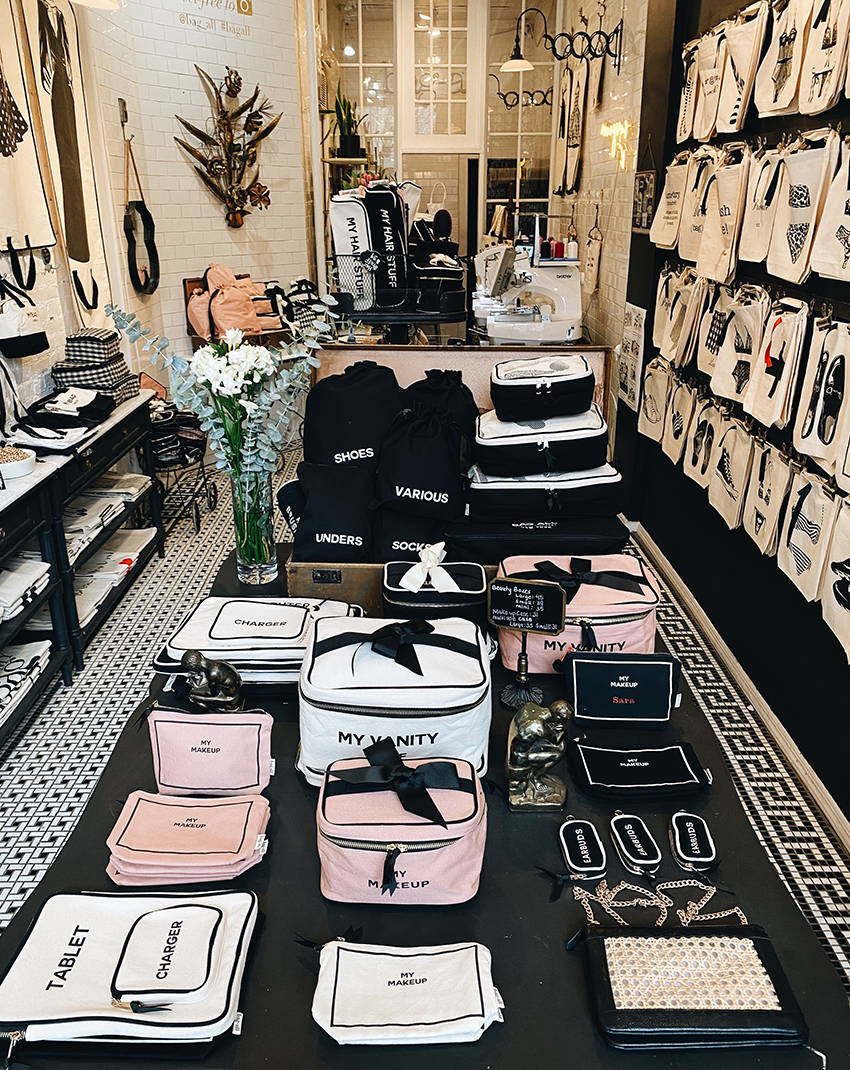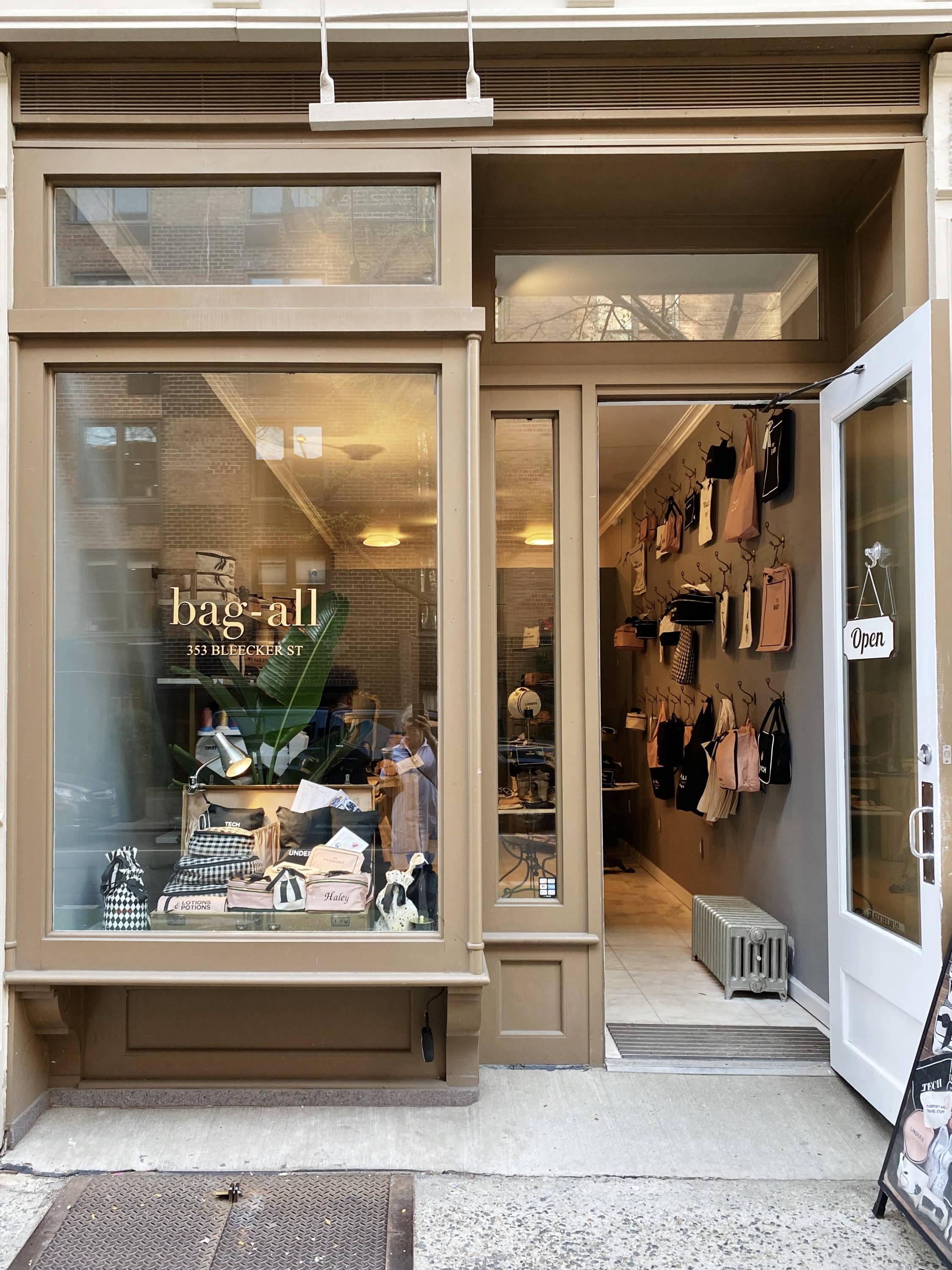 Welcome to visit and shop at the Bag-all store in 353 Bleecker Street! We are open from 11am – 7pm on weekdays and 11am – 6pm on Sunday and would love to meet you! In the store you are welcome to explore all our collections of bags, cases, and organizing solutions. Of course we are also ready and happy to monogram your chosen items on the spot!
11 Rue des Rosiers, Paris
Our very first store in Paris is located on 11 Rue des Rosiers, which is the best shopping spot in Paris for its excellent selection of popular brand stores, small boutiques, and traditional Parisian charm. Come along for a quick tour of our Paris Branch!
Similar to our NYC stores, the Paris store has its own monogram machine and our lovely staff can't wait monogram your favorite items for you! Did you know en ligne with our reuse motto, Jennifer Wesslau – Founder and CEO of Bag-all bought the furnitures of Paris store from flea market!
We are open everyday from 12h – 19h. We are looking forward to see you all in Paris Store!