Owner and founder of Bag-all is Swedish stylist Jennifer Jansch. She started Bag-all because she wanted to be an entrepreneur and, most importantly, do something for the environment. So, with no money, or business training, she rolled up her sleeves in 2013 and started her journey to create Bag-all. At that time, she lived in New York City with her family, consisting of three daughters and her husband of 20 years, Mikael. They have since moved to the Indonesian Island of Bali.

Read more about her philosophy and journey below. Scroll down to find the Bag-all staff's interview with Jennifer.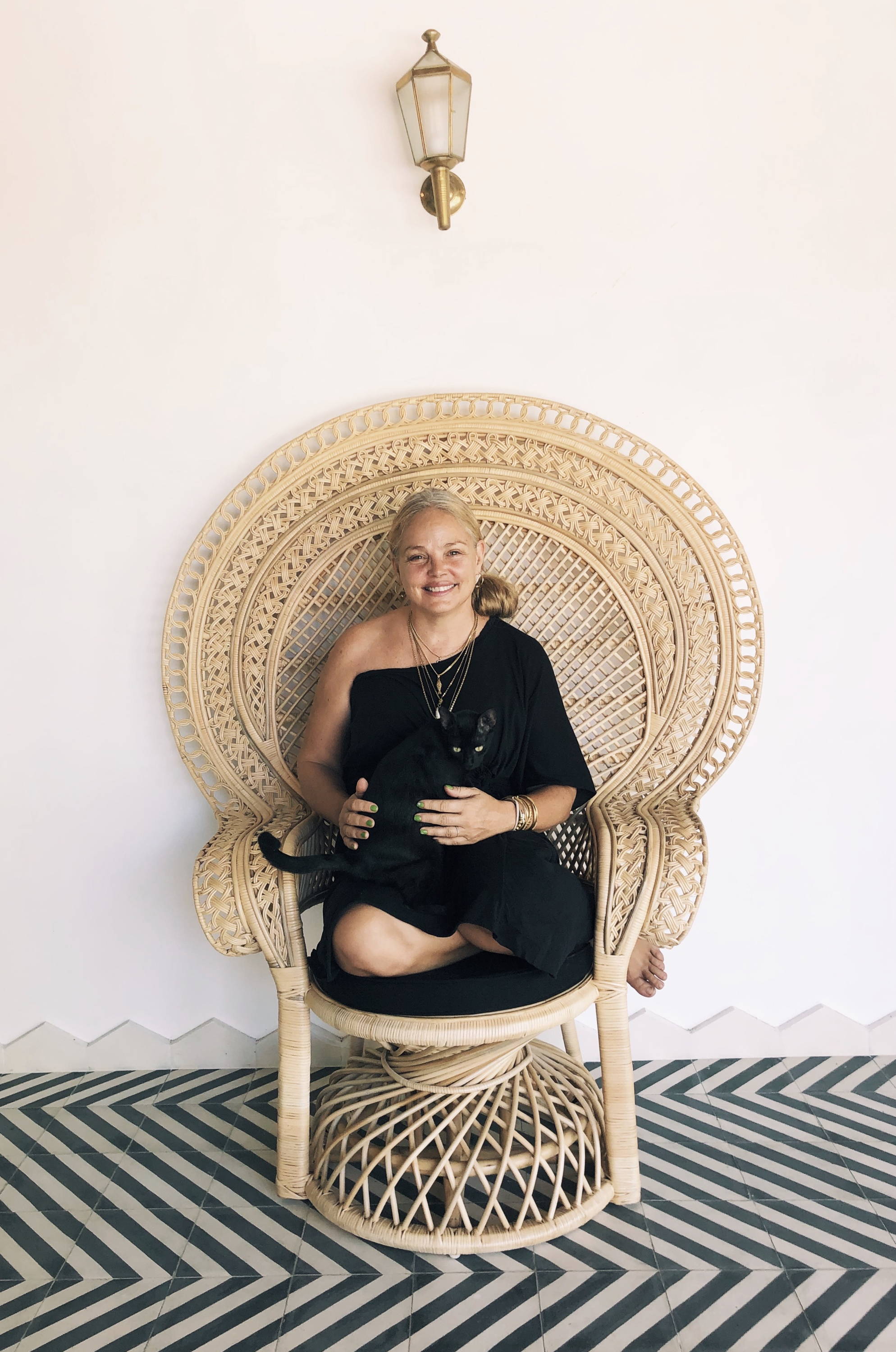 Initially, I knew I wanted to create a product that could be reused, but what should it be?

By chance I came across small environmental groups that were talking about the idea of reusable fabric gift bags. This was a new concept to me. Instead of wrapping your gifts in paper you would use fabric bags which could be used hundreds, if not thousands, of times.
To me this was a genius concept! I knew from before that creating paper is a very toxic process. Forests have to be harvested, bleaching and other chemical processes are used. The paper then has to be transported across the globe only to become garbage in seconds. Which is an all around loose, loose cycle.
I am so grateful that you are taking the time to find out more about Bag-all.
My name is Jennifer Jansch and I started Bag-All because I wanted to be an entrepreneur and at the same time do something for the environment. As a mother of three daughters I strongly felt like I needed to stop THINKING about making changes and start DOING something towards preserving and taking care of our beautiful planet.
One of the things that made the most sense to me was working with the concept of REUSE. When you reuse an item you don't have to produce a new item. For example if you refill your plastic water bottle, it replaces the new bottle that you would have otherwise been used and discarded.
Reusing saves natural resources required to manufacture items and saves the planet from more garbage. But, best of all, it is for free so absolutely everyone can do it. Reusing is a win, win all around!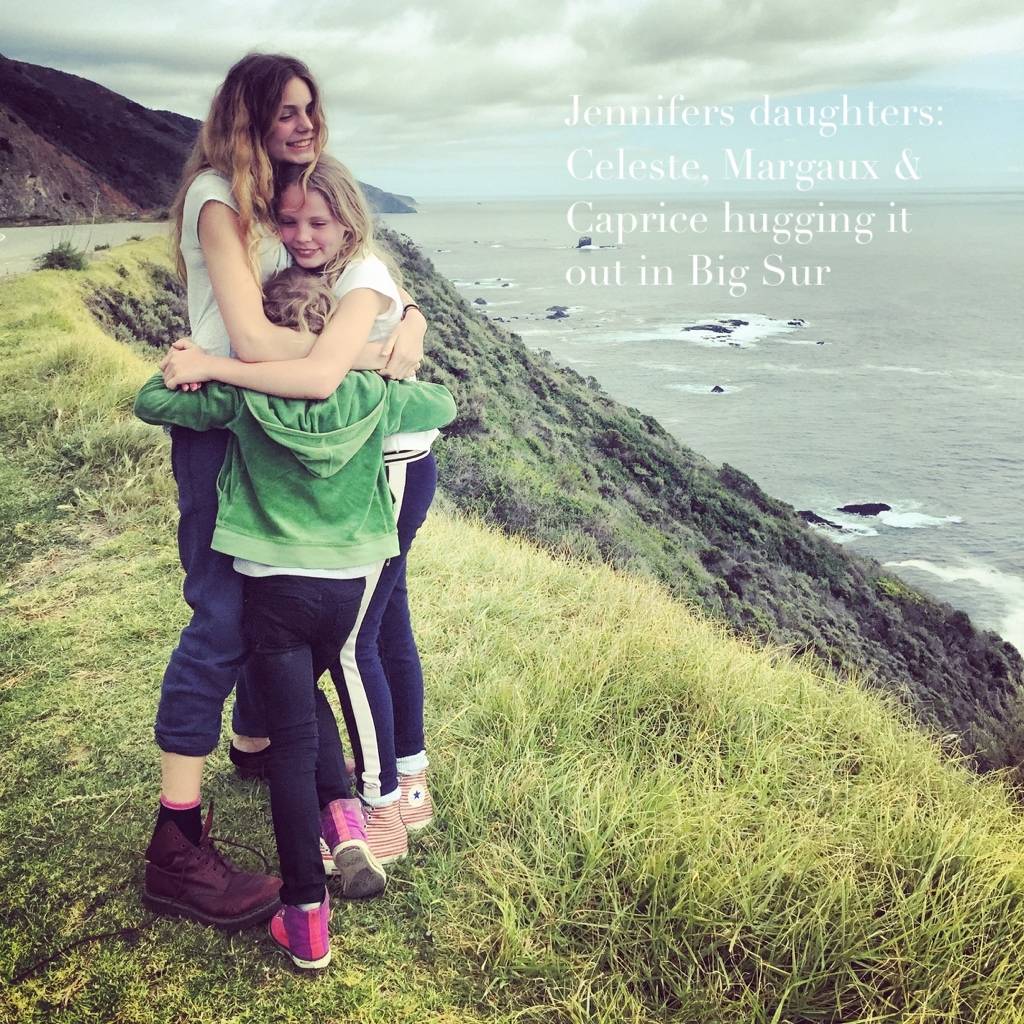 My thought was that if I could design really cute bags people would make the better choice when wrapping gifts. There are so many advantages to the bag besides the sustainability aspect. For example the bag itself becomes a gift! If you don't want to give it away, you can keep it in the family and give it back and forth every time there is a birthday or holiday. They also become cheaper than paper after only a few uses and can be used hundreds of times. Bags also require no tape, ribbons, etc. With a gift bag you are instantly ready to go and your gift is wrapped in a matter of seconds! And of course the fabric bags produce little to no waste!!!

As I love gift bags so much, and hope everyone will start using them, I have made a description on how you can make the exact gift bags we sell here at Bag-all! The PDF, which you can download, is in the HOW TO page.

After sewing the first gift bags myself and giving them to friends they told me they used the gift bags for storing all sorts of things such as their hairdryer, shoes, camera etc...
I quickly realized that people needed fabric bags for all sorts of things. This is how Bag-alls organizing collection was born.
Today, we have over a few hundred hundred prints and styles. And we are constantly adding more. A lot of the prints are ideas and requests from our customers. So if you have any ideas, comments, or questions please don't hesitate to e-mail us at info@bag-all.com
I opened my first Bag-all store on 219 Mott Street in New York in October 2014. We since opened a store in Stockholm, Sweden and in Paris, France.
I truly hope I will meet you in one of the stores soon!
xox Jennifer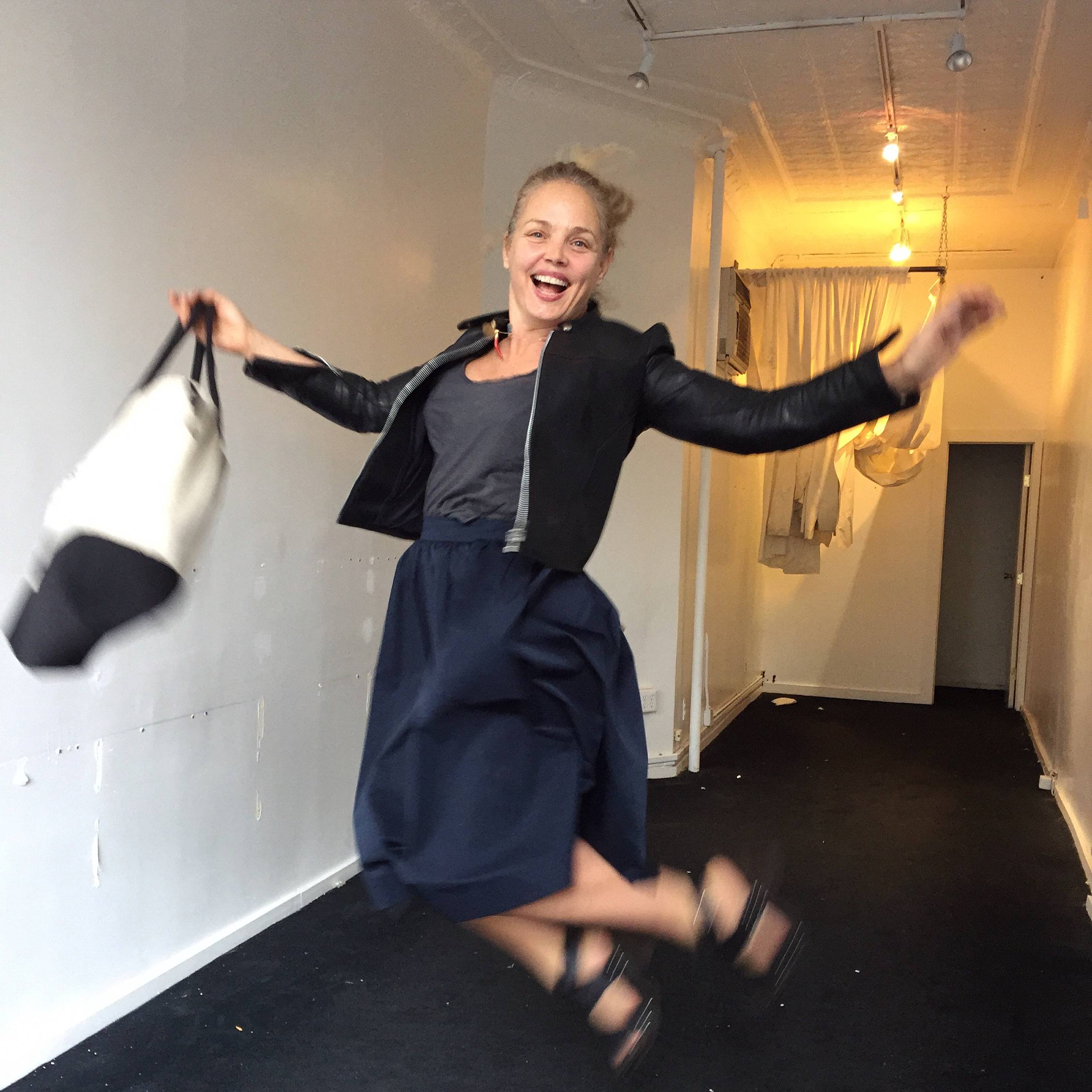 Jennifer jumping for joy when she got the keys to her new office space/showroom on 219 Mott Street in Nolita New York. The space is only used as a retail store today and is one of Bag-alls flagship stores. Notice the change in decor, picture below.
BAG-ALL'S STAFF INTERVIEWs JENNIFER: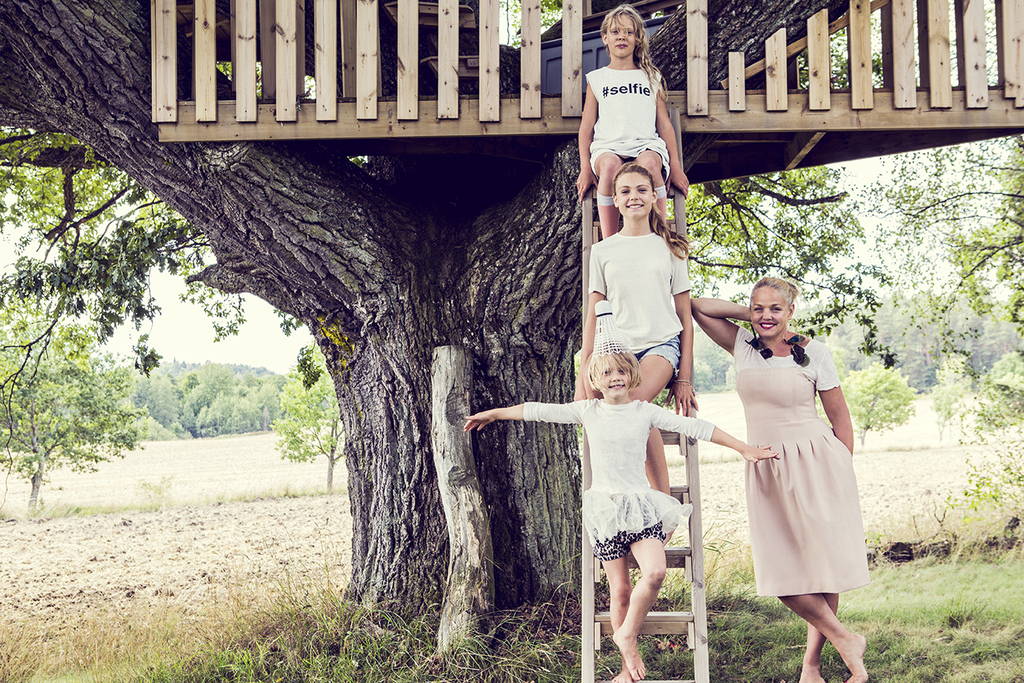 Speaking of family, why do we see your family members in Bag-all's pictures so often?

Mainly because, when I started Bag-all I did so with virtually no money, nor financing. There was no way I could afford to pay for models. In Sweden we have this great saying: One takes what one has. So I used my family as models because they were around- and for free hahaha!

What is Bag-all?
We usually say that Bag-all is a brand that believes we can all do something for the environment by taking small, stylish steps. Meaning, if we all start thinking more about reusing rather than purchasing new things all the time, we save natural resources and reduce garbage. Being environmentally conscious should not equal bad design.

Why is reuse so important?

Because, it is the easiest and cheapest way to live a more sustainable lifestyle. We have to face it: there is no way we can keep on consuming the way we have and are, especially as the population world wide rises.
Why did you move from Stockholm to New York?
My husband and I love New York; the energy and all the opportunities that are there. I felt I needed to be in New York to achieve my full potential. It was a scary thing to move to New York with no real idea how we were going to support ourselves. But sometimes in life you have to jump into the unknown and hope for the best! You can read more about this in my book: Dreamcatcher.
What have surprised you the most about Bag-All and your business?
I am amazed and so grateful for all of the wonderful feedback that we get from our customers. Being in the store on Mott Street can be a virtual love bombing! People are so incredibly generous with their praise and support. In addition to meeting people in the store we get to meet great buyers across the world. It is so fascinating to do business with people from different cultures. It truly makes me love our world even more as people are kind everywhere across the globe. I also love design and be creative. I feel so lucky to have a studio for that very purpose now!
What tips do you have for those who want to be more environmentally friendly?
No one can do everything right, but everyone can do something. Don't think that what you do doesn't matter; each and everyone of us combined will have a huge impact on the planet.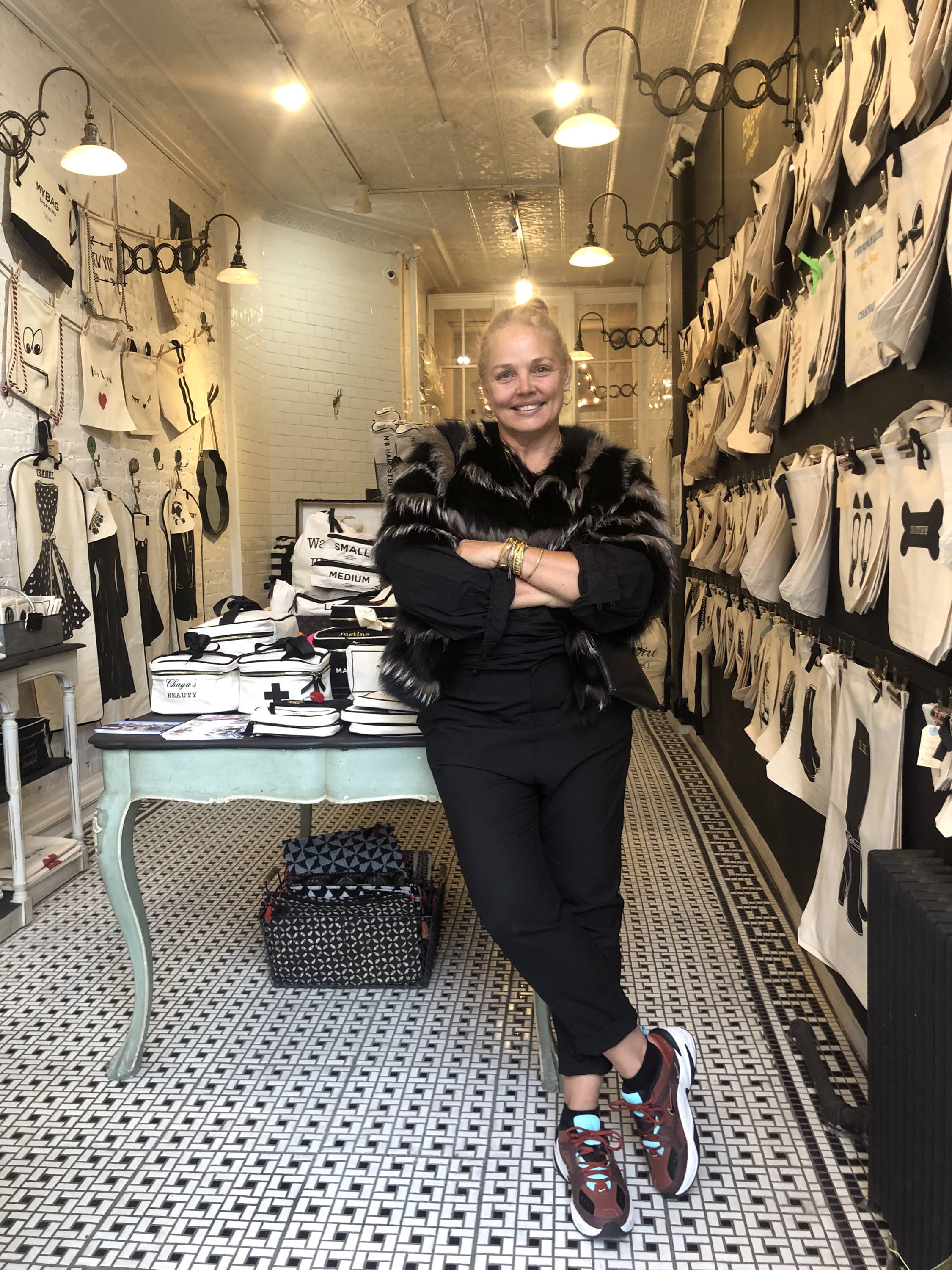 What are your best Bali tips?

* Tip number one is to give yourself enough time to discover the island. There are so many beautiful, amazing things to see from the white beaches of Uluwatu in the south to the jungle and volcanoes in the north. You need at least three to four weeks.
* Rent a bike if you do not want to sit hours on end in traffic. But be very careful and always wear a helmet!
* The architecture in Bali is truly stunning and completely unique to Bali. I am constantly astounded by the craftsmanship and creativity of the Balinese people. There are examples of this everywhere, but especially in and around Ubud.
* There are world class restaurants in Bali. As I lived in New York before I know a good concept restaurant when I see one and there are so, so many in Bali. Just to name a few in the Canggu area: Billy Ho, The Slow, Mason, Ulekan. In Ubud there is Dumbo and the classical Naughty Nury.
* If you want to create something unique Bali is the place to do it! There are tailors who can sew anything you can dream up. You can even have all your rattan dreams fulfilled by ordering anything from small stuff such as mirrors to big beds.
* Interact with the locals. We westerners have so much to learn from them and their spirituality. Everywhere you will see evidence of this in the shape of their beautiful offerings which they very daily place in their environment.
Let's start with some facts.
Who are you?
Haha ok - I am Jennifer Jansch, I was born in Sweden. In my childhood, I lived in several places, for instance, Tokyo and Paris. In my 20s I lived in New York for many years. When I met my husband, who is also Swedish, I moved back to Stockholm, Sweden for a few years. We have three daughters, Celeste 18, Margaux 14 and Caprice aka Cappi who is 11 years old.
Where do you live?
We currently live in Bali, Indonesia, because the girls go to Green School, www.greenschool.org. It is a school focused on the environment and as this is such an important thing to me we decided to move here for the school. Before that we lived in New York City for 7 years. We are lucky enough to have a summer house in Sweden which we go back to every summer.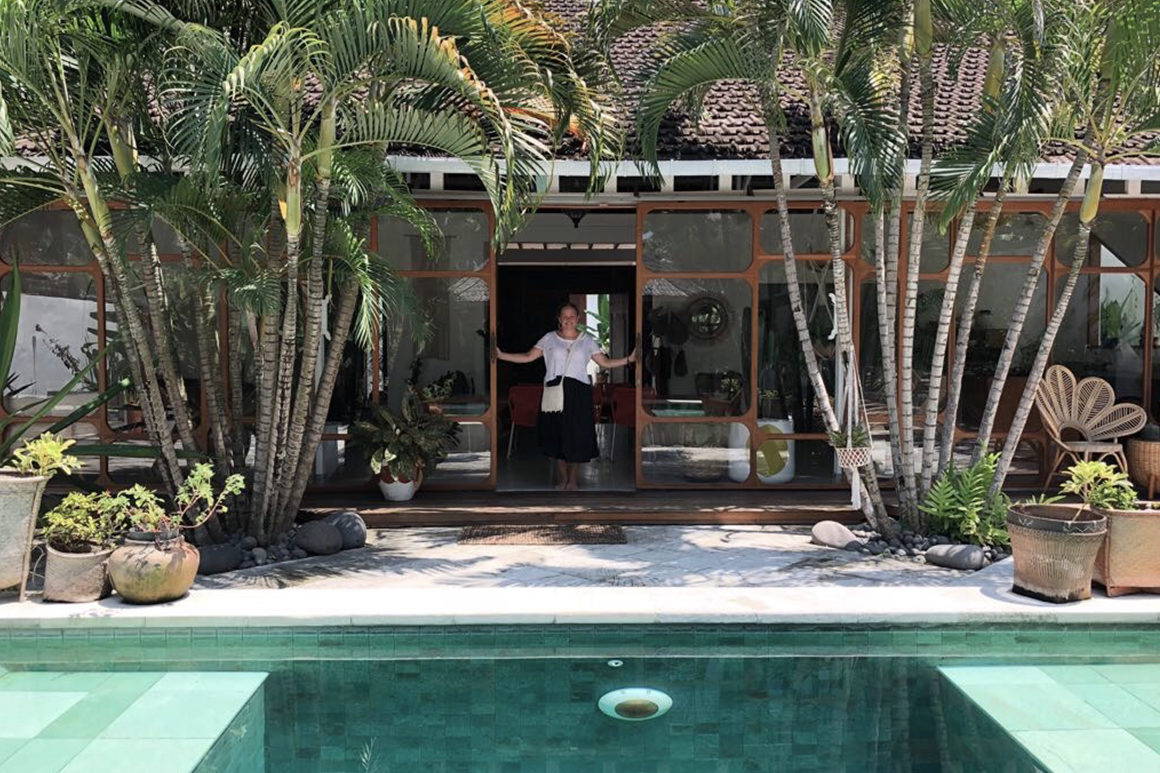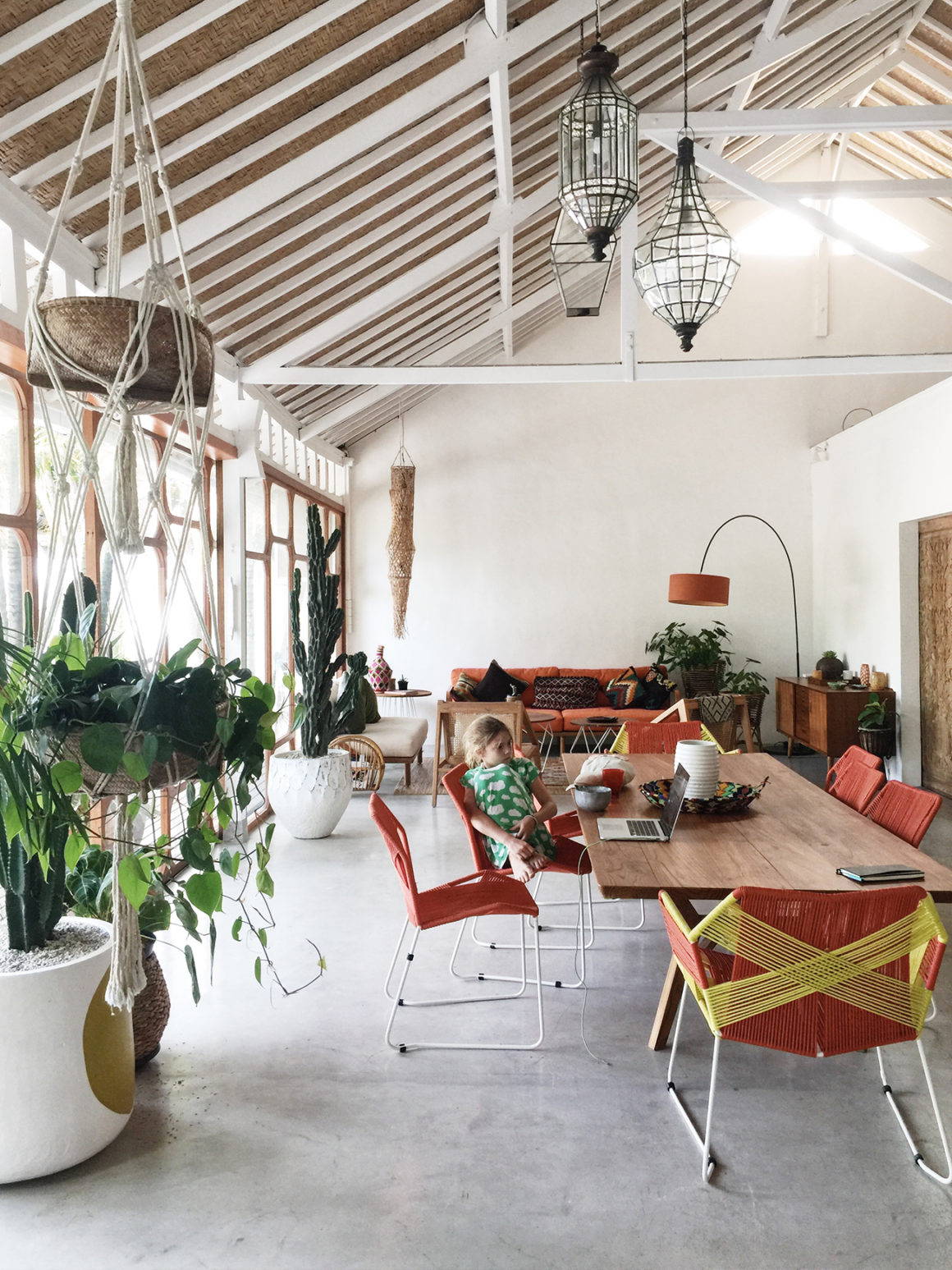 What is the most fun thing to do during work?
Designing stuff. Nothing gives me more pleasure than to be creative. I have now started designing clothes and furniture as well. Mainly for my own use. It is so rewarding to be surrounded by things that came from your own mind.
Another thing I love is to interact with all the amazing people working for Bag-all. It is truly a beautiful and gifted bunch!
What are your best tips for New York City?

* The New York City subway! It literally takes you from the awesome beaches in Coney Island to the amazing Bronx Zoo and everything in between. But in truth, you don't have to leave the subway to see the whole world right there in the subway cart.
* North part of Central Park. In the summer, there is a gigantic public pool in the north east corner of the park, as well as a beautiful botanical garden in the same area. In the winter there is also an ice skating rink!
* Harlem Shake- the original burger joint. Everything on the menu is amazing and the decor is sixties diner.
* Taking a walk along the Hudson River on the west side of Manhattan. Start uptown in the afternoon and enjoy the sunset on your way down.
* And of course walking around in the Nolita area and checking out the small independent brands such as Bag-all on 219 Mott Street! Hope to see you all there!