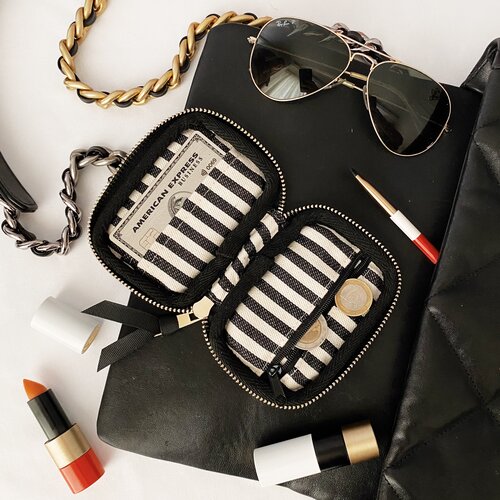 INTRODUCING BAG-ALL MINI ORGANIZERS
& a few other essentials !
We know it is hard to find the perfect home for every item. Sometimes it feels impossible, especially for those earrings you take off mid-day, the $0.12 you are handed after you purchase your coffee in the morning, or the lipstick you know you will need to re-apply in the next hour. We all accumulate small little necessities throughout the day & we are all faced with the same question…
Where Do I Put It?
A zippered wallet is what you need. This small wallet is small enough to fit in any tote, purse or backpack you are using. A zipper is a necessity when it comes to coins. We do not need these coins spilling out and making noise everywhere you go!