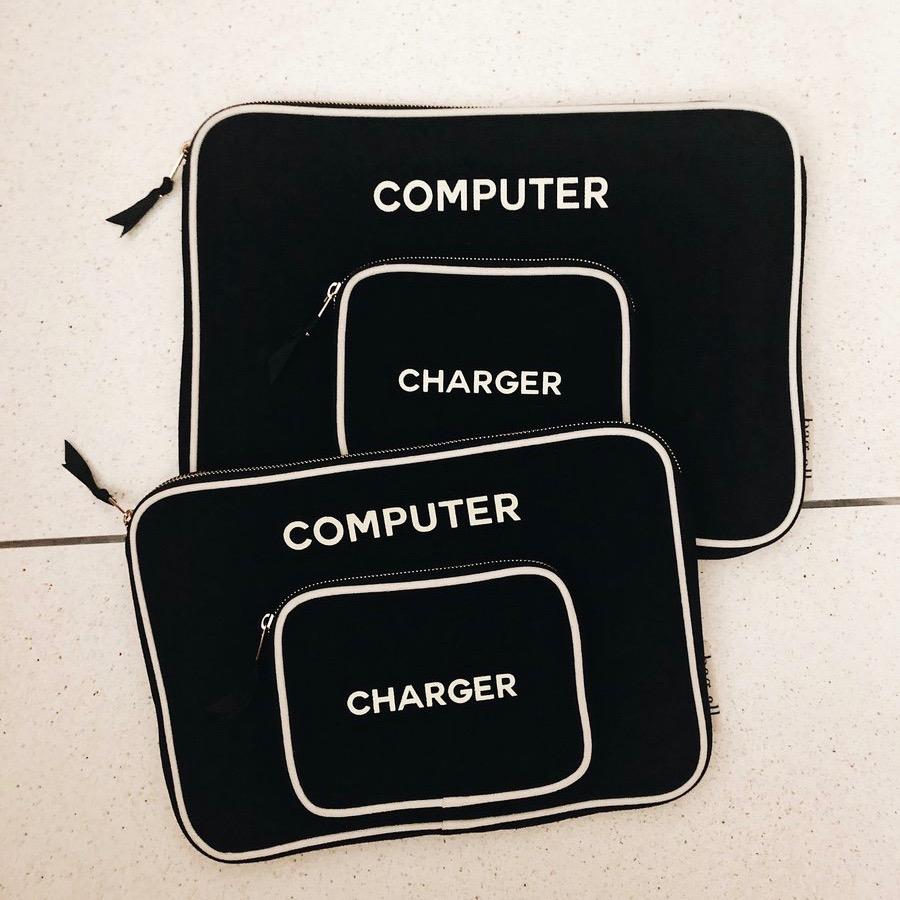 A look at our favorite tech-styles
For many months now we have been spending much more time with technology than ever before (which is, wow, a lot!) so let's talk about the best products to keep everything organized and in tiptop shape!
Whether you are at work, school, or communicating with loved ones, your laptop (or tablet) has become the center of it all. Our variety of laptop cases will keep your precious portal safe yet easily accessible in whatever color, size, and style your heart desires.
Computer (and tablet) cases with chargers - great for those of us who can never seem to locate our chargers and keeping everything together as we bounce around the house!