WELCOME TO THE WORLD OF BAG-ALL
The world of Bag-all is full of bags! We make cool bags and cases for organizing, traveling and gifting. You name it, we have it: organizing bags, travel bags, padded cases, gift bags, tote bags, wine bags, laundry bags, garment bags and more... The idea of all products are based on the thought of reuse without compromising on design and style. Bag-all offers reusable fabric bags for all occasions and allows us all to take small stylish steps to a more environmental lifestyle.
Apart from our flagship store in New York City, we also have local presence in Stockholm, Sweden; Paris, France; Sydney, Australia; Kuwait and Seoul, Korea. So you can shop from the Bag-all shop closest to you, just click the links below.
PLEASE REUSE - WASTE REDUCE
Bag-alls motto is: "PLEASE REUSE - WASTE REDUCE"!
We know it is not always easy to live an environmentally friendly life, but it is all about the daily choices we make and habits we create. By making small changes we can achieve big results, and that's why Bag-all started!
We believe that reuse is the best way to help the environment on an individual level. Reusing an item means a new item does not have to be made, using natural resources. Reusing is for free, so absolutely everyone can do it! Using fabric bags as opposed to plastic bags is an easy way of thinking and acting in a sustainable manner.
Another great thing everyone can do is giving gifts in reusable fabric gift bags, they can be used over and over again, hundreds of times, which helps save the environment from the garbage that gift-wrapping creates as well as saving forests and the earth from the pollution generated from the toxic paper making process. You do not need to buy our bags to do this. You can wrap your gifts in anything such as a kitchen towel, an old piece of clothing or anything else. Let your imagination loose!
All our products are created keeping the "reuse" in mind. We use high quality cotton to make each item very durable and long lasting.
Going forward, let's all use our imagination and creativity to find new ways of reusing, thus living a life creating less garbage and using fewer natural resources.
Thank you for taking your time to find out more about Bag-all! We welcome you to the World of Bag-all and hope you will join our community.
OUR STORY

Bag-all was founded in 2013 in New York by Swedish stylist and entrepreneur Jennifer Jansch. Jennifer wanted to combine her passion for reuse and design to create something meaningful - the result was Bag-all! The first collection was the gift bag collection, which was quickly accompanied by the organizing and travel collection. In only one short year, Bag-all grew to open its first store in Manhattan, and added three more collections: cases, tote bags, and packing cubes. Today, Bag-all has over 200 designs, sells to over 60 countries and has apart from the Manhattan flagship store, its own stores and offices in Stockholm, Paris, Sydney, Kuwait & Seoul. If you want to learn more about Jennifer, read her story here or read about Bag-all's journey from dream to international success in her book Dreamcatcher.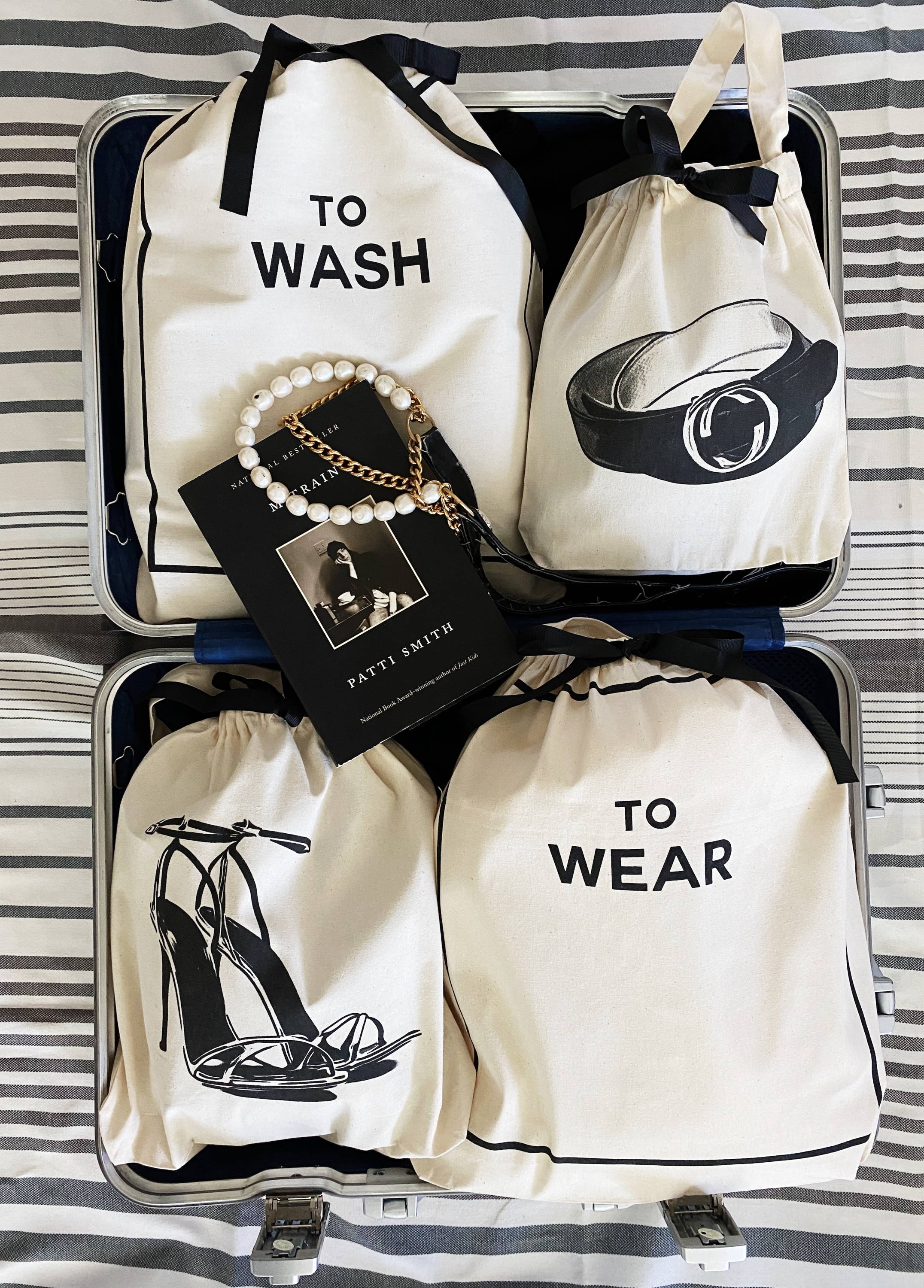 ORGANIZING AND TRAVEL BAGS
Stay organized both at home and when you are on the move! Bag-all's Organizing bags and Travel bags keep your closet, bathroom and wardrobe, as well as suitcase and handbag, organized at all times. These cotton bags are the perfect gift for someone who "has everything". Although great for using as packing bags during travels, they can also be used to organize your home.
The Cases Collection includes a wide range of cotton cases for everything you could possibly need to store! We have everything from laminated makeup boxes and cases to padded computer and tablet cases, to cases for your chargers, hair stuff, jewelry, toothbrushes, and sunglasses. Use them to organize your drawers and closets at home, your handbag, or your suitcase on-the-go. Almost all our cases can be personalized by adding a monogram!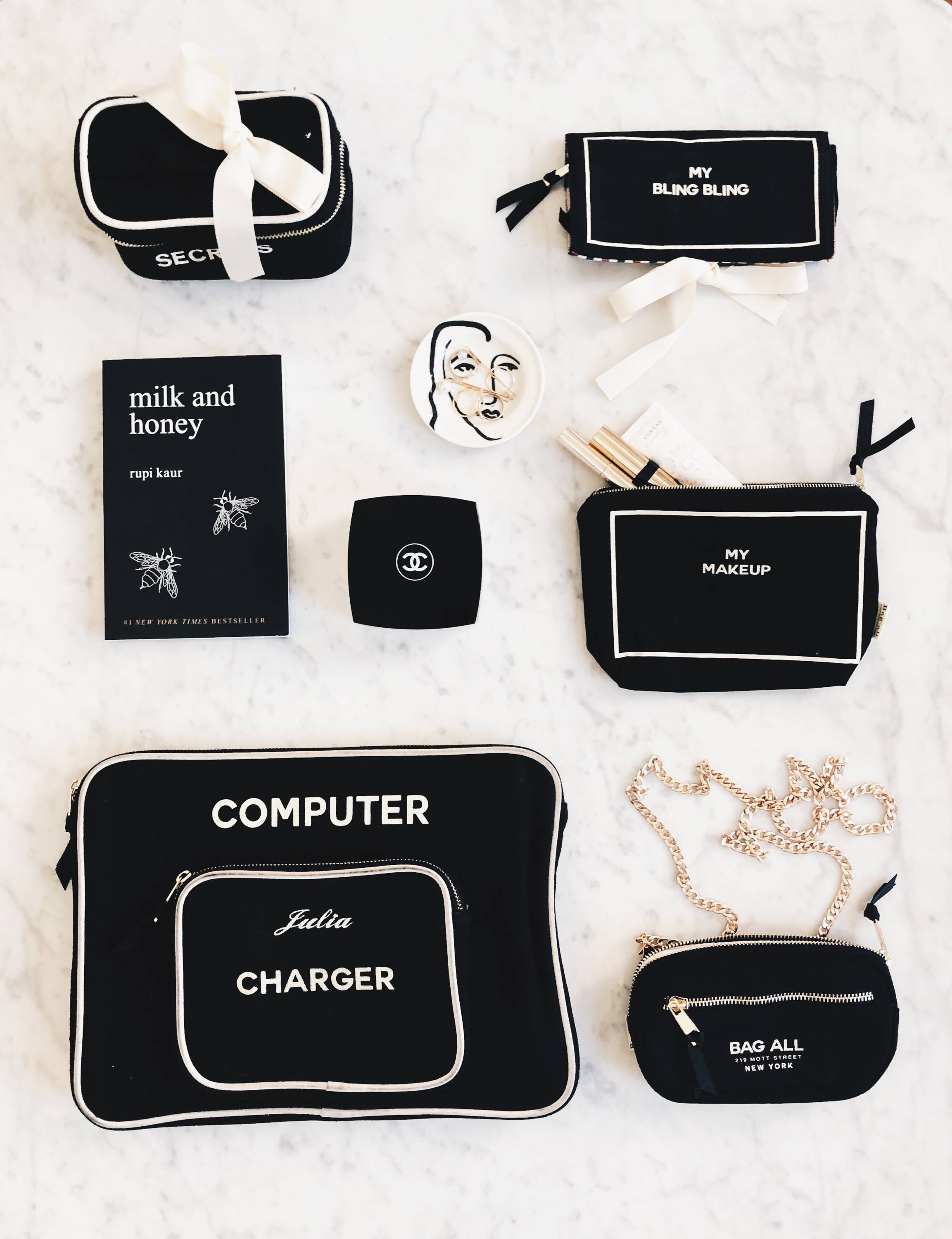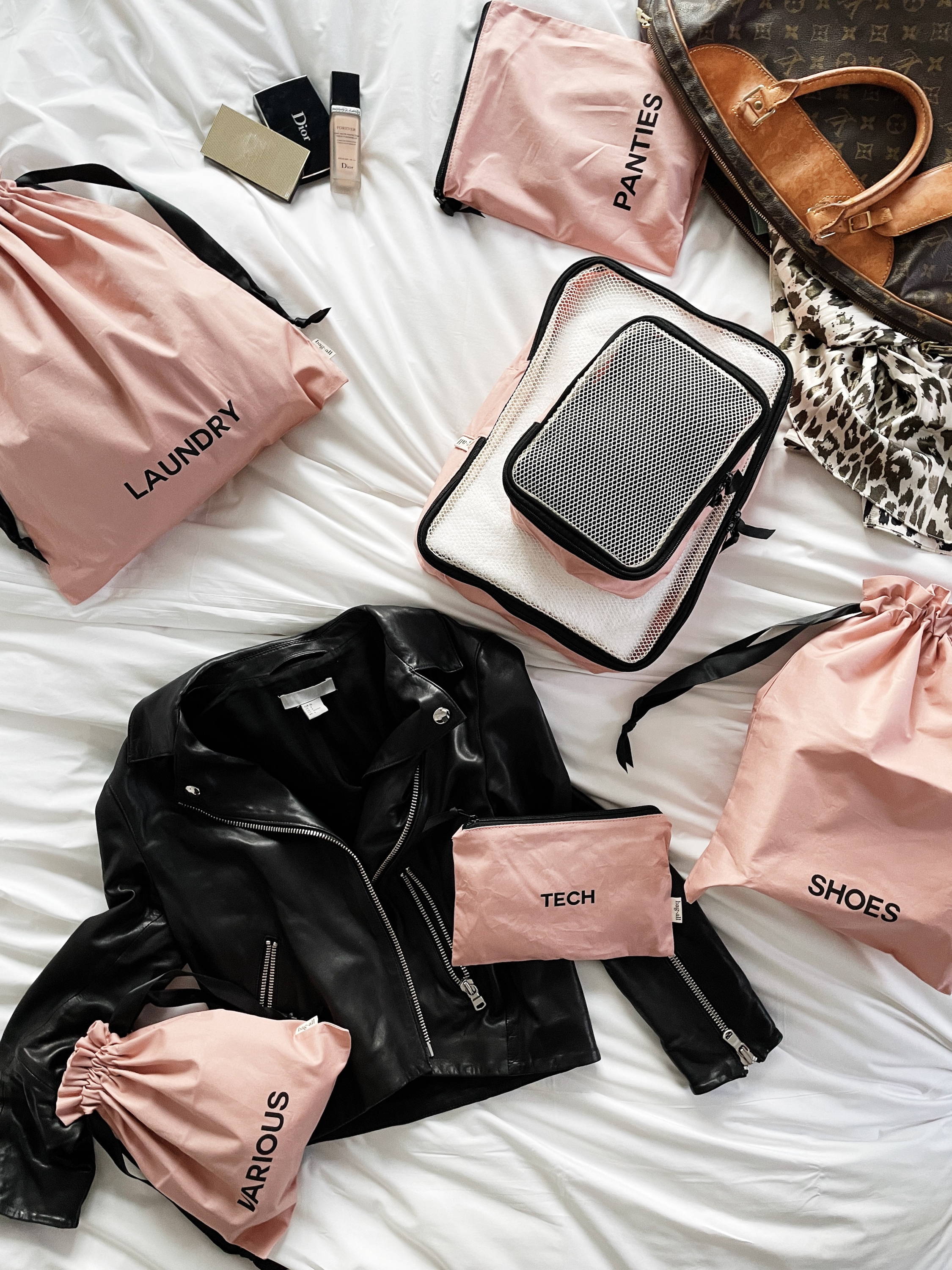 The BA Traveler Collection is designed with versatility and durability in mind and will become the organized globetrotter's best friend. In between trips, it's the perfect closet organizer that will keep all your stuff sorted. Part of this collection are our popular packing cubes, which maximizes space and prevents wrinkles, a spacious laundry bag, a neat shoe bag, a case for your tech stuff and gadgets, a large, divided case for all your socks & underwear, as well as a convenient bag for various little things - whatever they may be. The collection comes in black, blush, and checkered gingham and can be purchased through either 4-packs or 8-packs.
PACKING CUBES & TRAVEL ESSENTIALS
Our packing cubes and travel essentials will make packing and unpacking a joyful bliss! This collection consists of various size packing cubes, garment bags, organizers, and more! These items can be used to organize your suitcase on the go, and your home and closet when you're back at home. In addition, these bags and cases make great gifts for the organized (and not so organized) people in your life.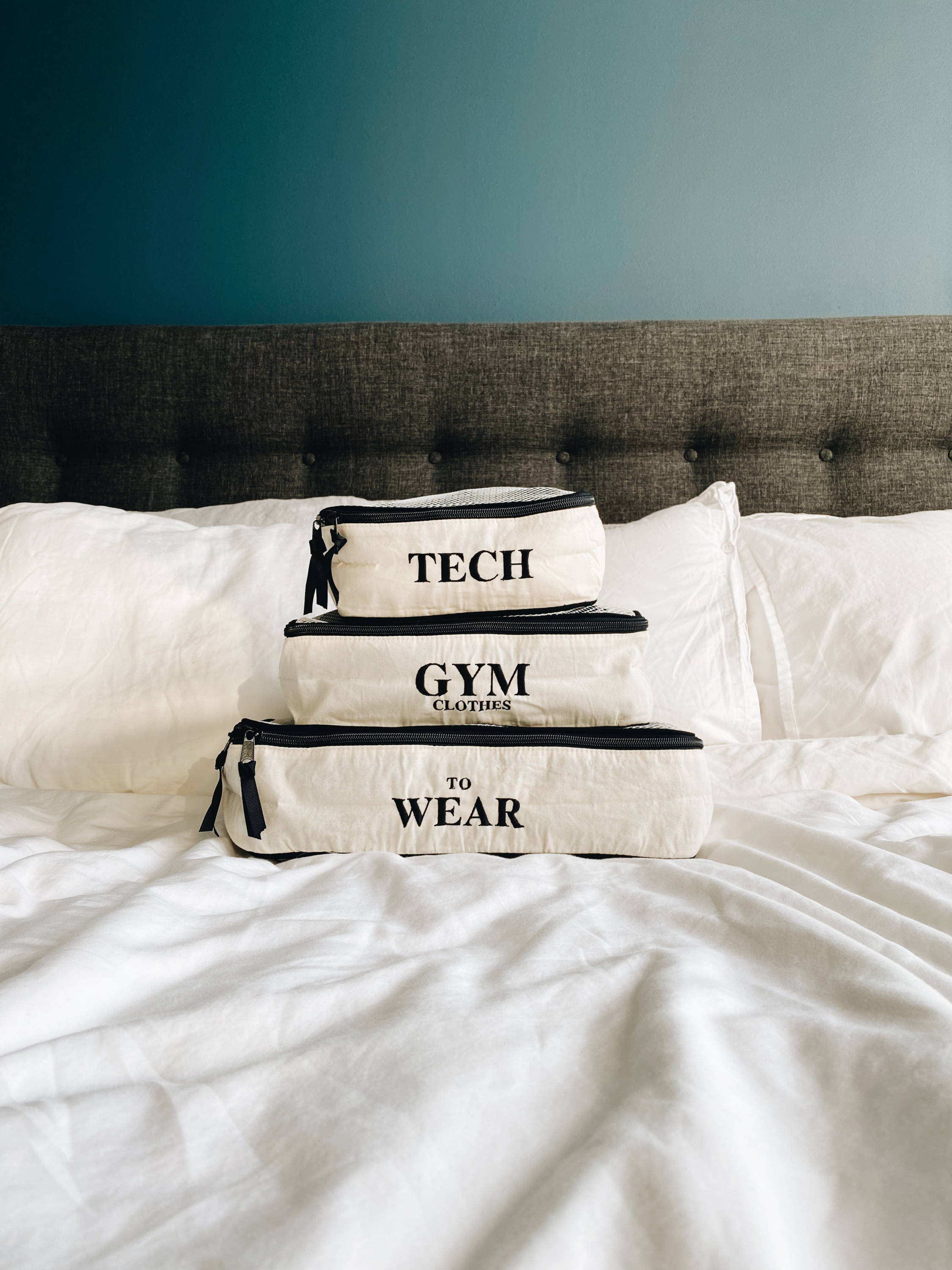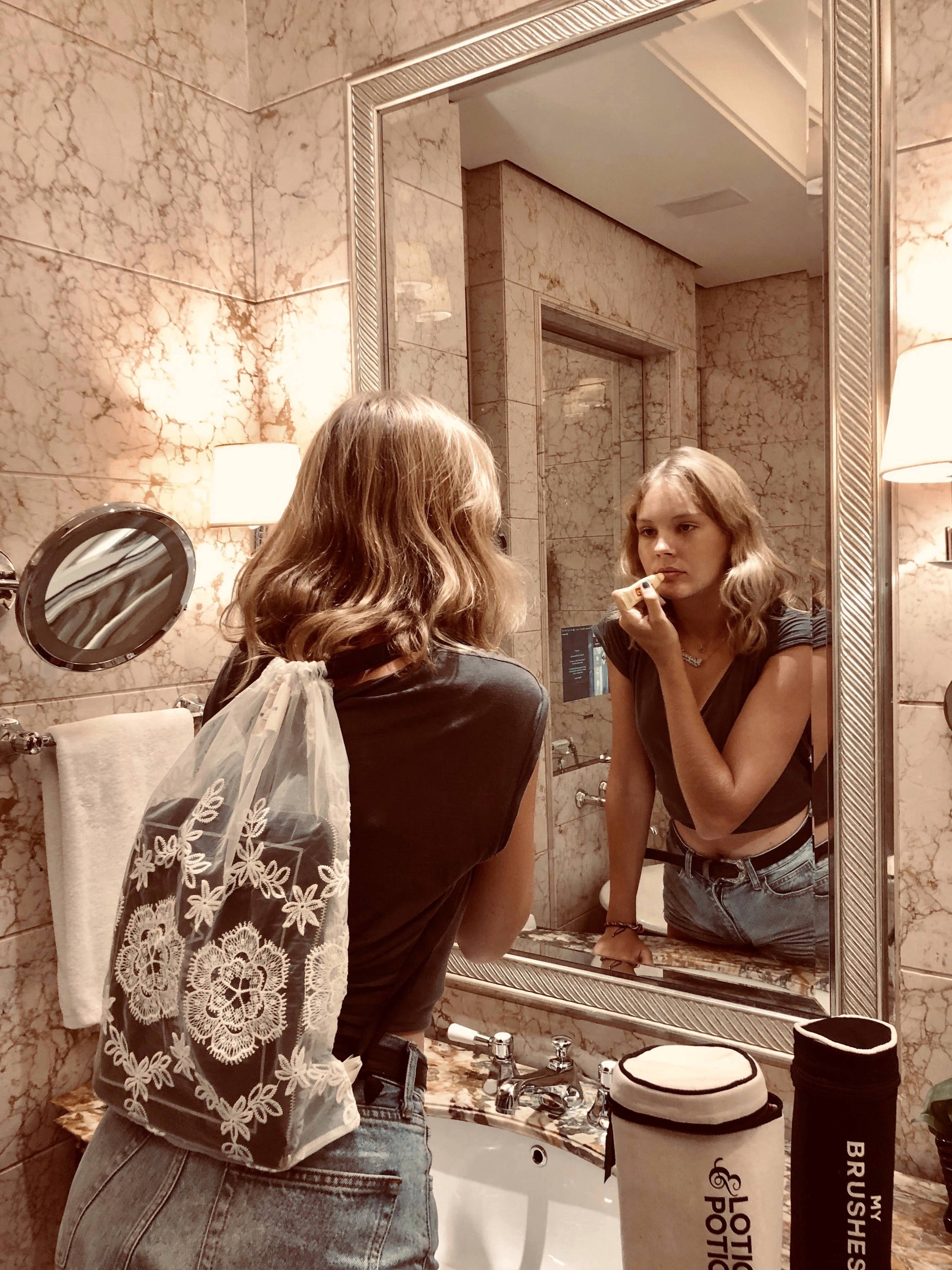 We are totes in love with our totes and backpacks! Our styles range from beach bags to grocery bags, to everyday city totes, so you can say goodbye to plastic bags!
Reusable fabric gift bags saves the environment from all the garbage created by regular gift wrapping. These stylish bags are made to be used and reused hundreds of times. Keep them in your family or pass them along to friends!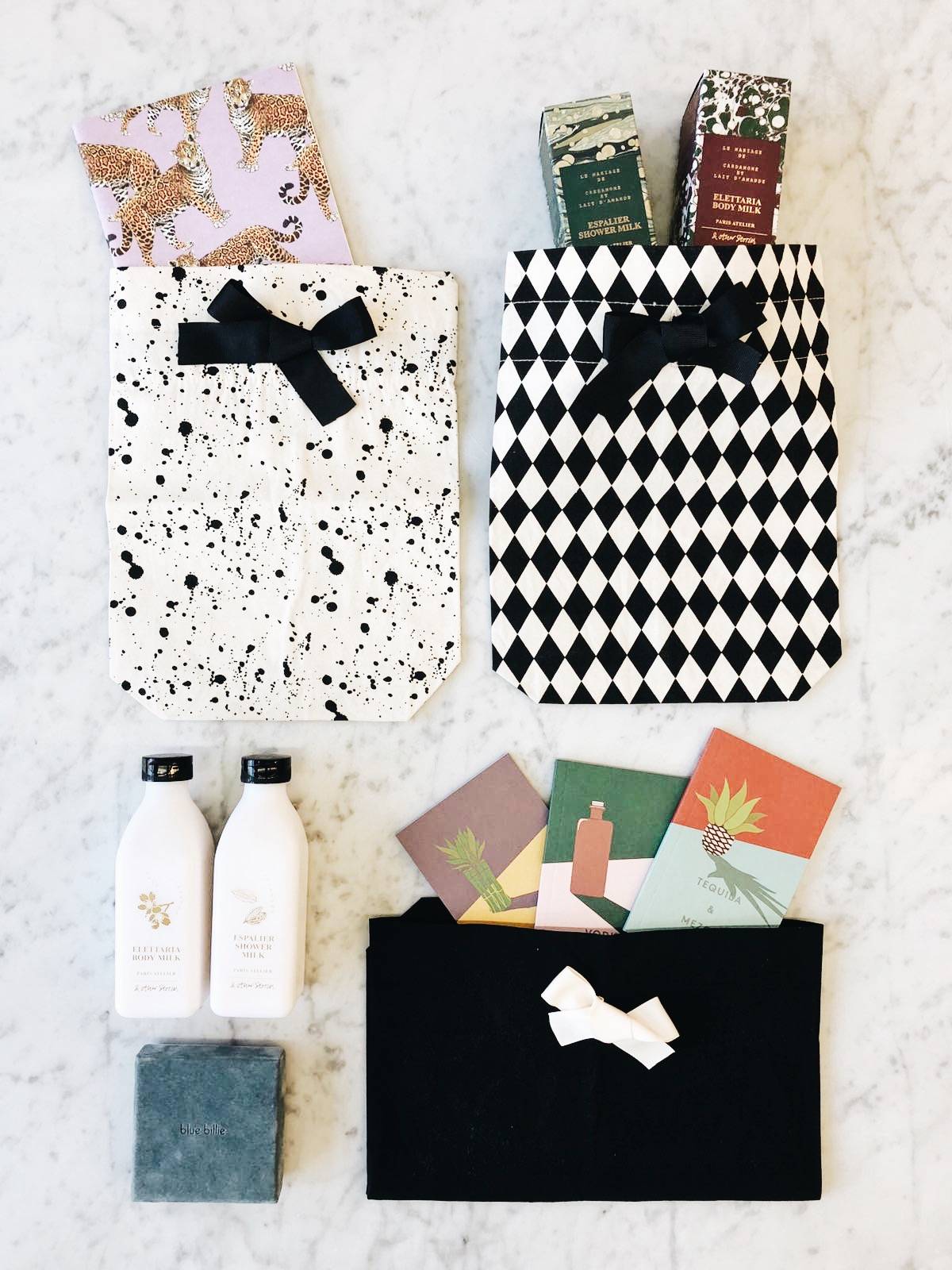 LEARN MORE ABOUT BAG-ALL'S FOUNDER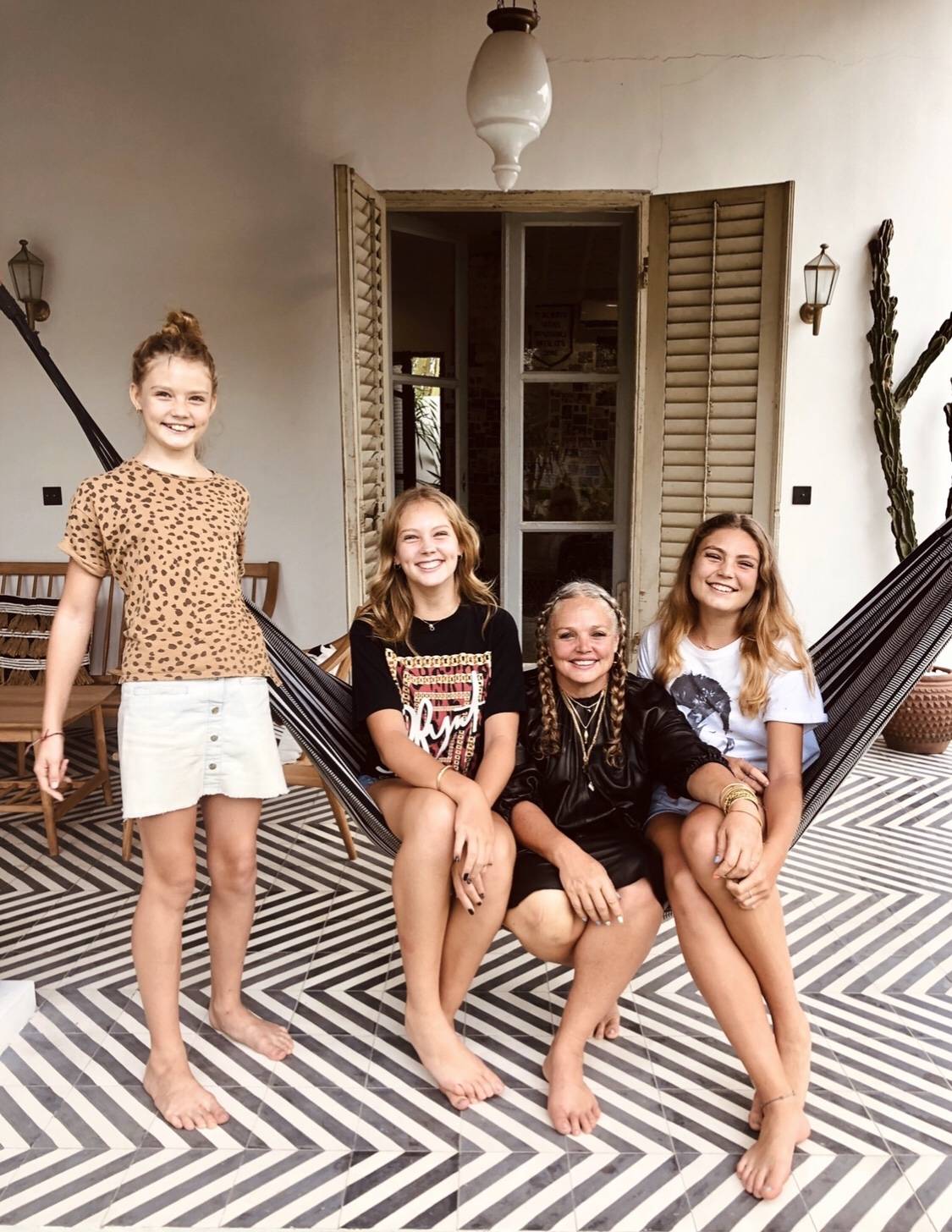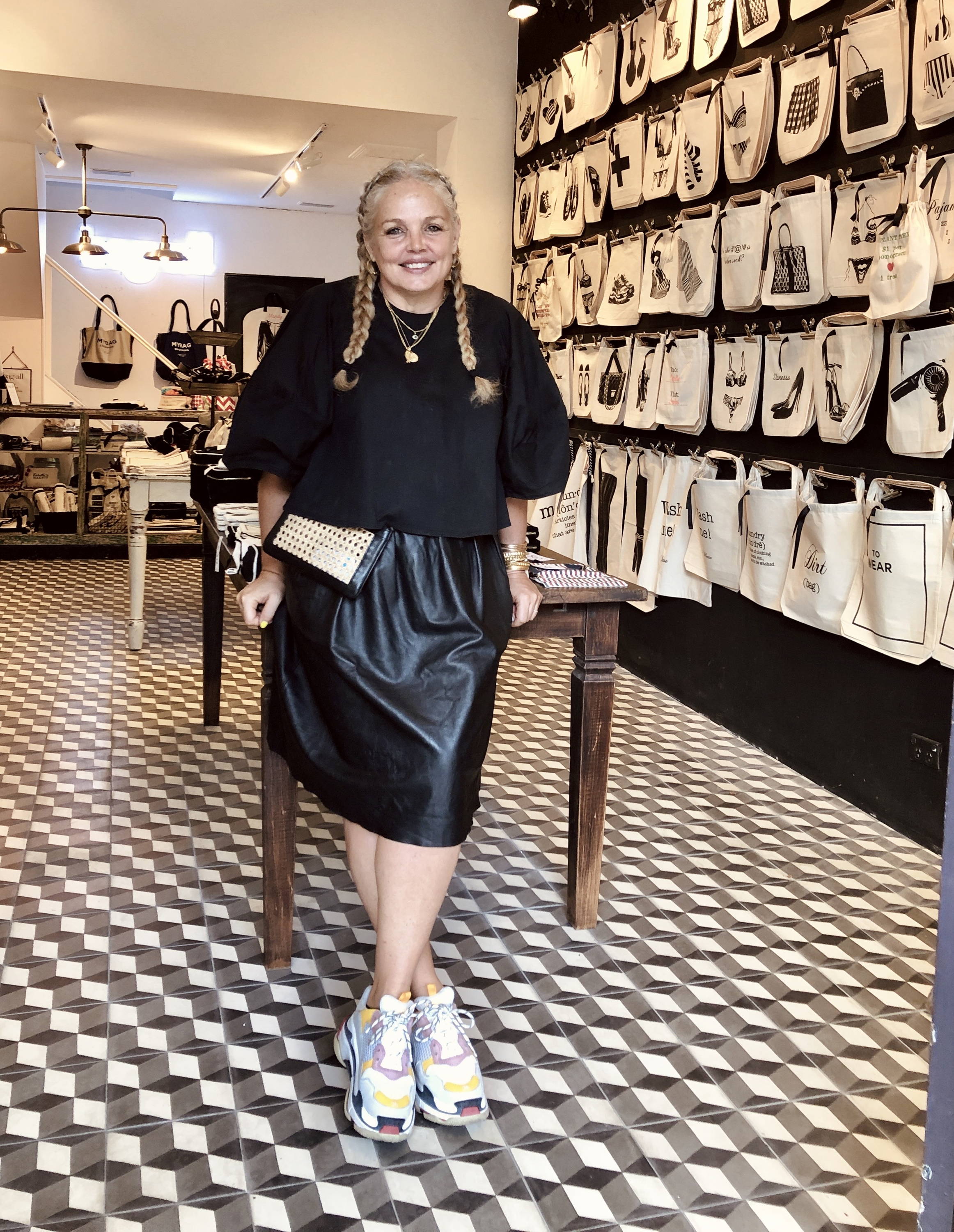 For inspiration, travel tips and packing hacks, visit our journal. On the Bag-all Journal we share the best inspiration and tips from us at Bag-all and from our travel savvy friends. Join the world of Bag-all and please share your amazing photos with us by using #bagall.